August 26, 2022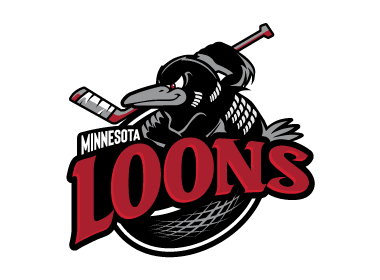 The 3View series will feature an in-depth look into all NA3HL teams in preparation for the 2022-23 season, with two teams being highlighted daily, leading all the way up until the start of the regular season. 3View goes in-depth into each NA3HL team and will include interviews with all the head coaches in the NA3HL, as they provide fans with their expectations and outlook for the 2022-23 season, including taking a look at their potential roster and their strengths as a team for the upcoming season. It will also take a look back on the 2021-22 season and how each team fared and what they accomplished. Best of all, 3View will provide the fans of the NA3HL with an inside look at their favorite team and what to expect.
Minnesota Loons
2021-22 Record: 5-42-0, 10 pts. (6th in West Division)
2022 Playoffs: Did Not Qualify
Head Coach: Mike Muller
2022-23 Division: West
As the Minnesota Loons enter their second season as a member of the NA3HL, they look to rewrite the opening chapters to their entrance to the league and field a strong group of competitors.
The Loons struggled in their inaugural season, finishing last in their Division with a 5-42-0 record. "It was a challenging beginning to field a group of younger players or players that were released from other NA3HL teams. With the lack of experience and the talent level last year we had a struggle to compete in our division," said returning head coach Mike Muller.
Muller will be heading into his second season coaching the Loons, providing an opportunity to see what changes need to be made in order to turn things around. "With all of our losses last year these players showed up to practice and games with a great attitude and did the best they could do. Our objective is to give these guys the opportunity to improve as players on the ice with extra development sessions for forwards, defensemen and goalies."
The Loons anticipate returners from the prior season's roster to make an impact, but they and all of the new faces know that they have a spot to earn, not given. "All of our returning players from last year's team are in the process of trying out for this year's team. I am expecting our returning players to battle and compete for a spot on this year's team."
One player from last year's roster, Jack Dalton, knew that he had to take advantage of his opportunities. Dalton played games for both the Loons and the New Mexico Ice Wolves of the NAHL and was granted an NAHL tender to continue his junior hockey playing career with the New Mexico Ice Wolves this season.
Despite falling short in team accomplishments, the organization out of Breezy Point recognizes and promotes the importance of both winning and advancing players to the next level. Coach Muller noted, "As an organization we are looking to improve in every single category. We have a practice plan set in place to allow our players to improve their on ice skills. Our players who are willing to put the hard work in will be rewarded individually and our team will benefit in the process."
Muller understands what it will take to be successful, especially in a tremendously competitive West Division. He reflected on the opportunities and difficulties of playing in the West.
"One of the biggest challenges in playing in the West is that there are no nights off. So, with that being said, playing in the west is both a challenge and an advantage. The shorter road trips in our division would make playing in the West a huge advantage along with the exposure of playing most of our games in the state of Minnesota."
Minnesota will begin their battle against the West Division on September 9th at home in Breezy Point against the New Ulm Steel.
Next Up: Milwaukee Power