August 28, 2022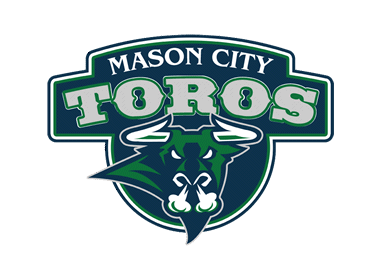 The 3View series will feature an in-depth look into all NA3HL teams in preparation for the 2022-23 season, with two teams being highlighted daily, leading all the way up until the start of the regular season. 3View goes in-depth into each NA3HL team and will include interviews with all the head coaches in the NA3HL, as they provide fans with their expectations and outlook for the 2022-23 season, including taking a look at their potential roster and their strengths as a team for the upcoming season. It will also take a look back on the 2021-22 season and how each team fared and what they accomplished. Best of all, 3View will provide the fans of the NA3HL with an inside look at their favorite team and what to expect.
Mason City Toros
2021-22 Record: 33-13-1, 67 pts. (2nd in West Division)
2022 Playoffs: Lost to Granite City in the West Division Finals, 2-1
Head Coach: Nick Bruneteau
2022-23 Division: West
After a strong regular season and narrowly missing out on reaching the Fraser Cup Championship, the Mason City Toros are ready to accomplish even more goals than they set last season. Head Coach Nick Bruneteau weighed in on last season and if it met the club's expectations.
"Last season we accomplished several of our goals. We wanted home ice in the first round of the playoffs, which helped propel us to a sweep in the opening round. Another big area of focus was player advancement and player development. Unfortunately, we did not meet our #1 goal of winning the Fraser Cup, losing to a very good Granite City team in Game 3."
While they didn't meet their goal of bringing home hardware, Mason City displayed an impressive foundation of development within their program. This past season the Toros produced seven college committed players, four NAHL tender agreements, and two NAHL draft picks.
Coach Bruneteau reflected on their player advancement: "Player advancement is one of the biggest focuses for all players, and historically we've done as good of a job as anyone. Captain Brendan Sloth will be making the move to Gustavus, along with Jack Campion to St. Mary's who both had big seasons for us, and we anticipate more from them in college. Several alumni who made Division 1 commitments include: Campbell Cichosz (Minnesota State), and Lucas Wahlin (St. Thomas). These players started their careers in Mason City at the NA3 level and proved there is a path to the NAHL, USHL, and Division 1, which is great for our players to see and emulate."
Mason City has proved that it's a hotspot for player development. The organization and coaching staff know that despite losing those key players to the next level, they are beyond prepared to come out swinging in this 2022-23 season. Bruneteau spoke about the returning group and some important players that are expected to make an impact:
"We are expecting big things from all returners, and by having doubled relative to last season it will allow us to implement more strategy while strengthening our leadership group. Cullen Hogan was one of the best penalty killers in the league and we expect him to take that next step by being a threat in all situations. Another key player for this upcoming season is Ethan Peterson, a high IQ passer with a ton of offensive ability. On the back end we think Matt Kochanowski and Colin Hedland will pick up right where they left off by being two of the most complete D in the league, they are players who can play in all situations."
With a strong group of returning players, goals and expectations are set high for the Toros. The coaching staff has high ambitions and understands what it takes to bring home that hardware.
"​​Our goals will be the same this season, manifesting player advancement/development. Earn home ice in playoffs and win a Fraser Cup. To reach these goals, we must respect and value the process by living in the moment and never looking too far ahead."
Mason City will begin their quest for the Fraser Cup on September 16th on the road against the Minnesota Loons.
Next Up: Louisiana Drillers