August 29, 2022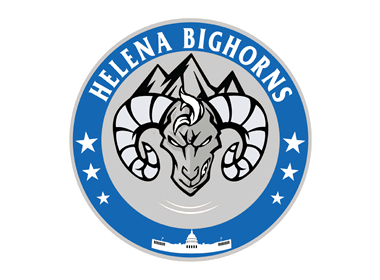 The 3View series will feature an in-depth look into all NA3HL teams in preparation for the 2022-23 season, with two teams being highlighted daily, leading all the way up until the start of the regular season. 3View goes in-depth into each NA3HL team and will include interviews with all the head coaches in the NA3HL, as they provide fans with their expectations and outlook for the 2022-23 season, including taking a look at their potential roster and their strengths as a team for the upcoming season. It will also take a look back on the 2021-22 season and how each team fared and what they accomplished. Best of all, 3View will provide the fans of the NA3HL with an inside look at their favorite team and what to expect.
Helena Bighorns
2021-22 Record: 42-3-2, 86 pts. (1st in Frontier Division)
2022 Playoffs: Won the Frontier Division. Lost to Rochester in Fraser Cup Semi-Finals
Head Coach: Scott Cunningham
2022-23 Division: Frontier
The Helena Bighorns were a force to be reckoned with in the 2021-22 season, finishing with the third best regular season record in the NA3HL, leading the league in goals for, and making it all the way to the Fraser Cup Semi-Finals. While last season was one to remember, head coach Scott Cunningham and many of the players want to put in more work to fulfill even higher expectations.
Cunningham expressed his thoughts about this past and upcoming season. "Damon Hanson and those players from last season's team had a great year, both on and off the ice and should be extremely proud of what they were able to accomplish. This season's team has a different look in terms of age and junior experience compared to last season. We like our group and our number one focus is player development, sure we want to win but our early focus is development throughout our line up and preparing our players for the next level of their careers."
The team's different 'look' this season can be partially attributed to their impressive group of player advancements. Eight Helena players from the 2021-22 roster will be beginning their academic and athletic journeys at colleges this next season.
While Cunningham and the Staff want to succeed on the ice as a team, player development and advancement is an even higher priority. "Winning is important and everyone wants to win, but I do believe player development and exposure need to be a coach's number one priority. I also believe if you develop your players at the end of it all you will put your team in a position to win and winning helps move players on to the next levels."
For Cunningham, he is not short of having experience with the Helena Organization. Prior to returning to the club after six seasons with the Brooks Bandits of the AWHL, Cunningham was head coach of the Bighorns from 2004 to 2012. For him, it's a privilege to return to an exciting hockey program and great community.
"I have always thought of Helena as my home, this community is special to me and my family and always will be. The Bighorn ownership group along with so many other great people have really brought back the excitement and energy to our program that honestly, had been missing for a few years. Fans want to be entertained, and sponsors want to know that they are getting value for their dollar."
The Bighorns will be backed by a strong fanbase and with the returning players and exciting new faces they have brought in, expectations are high. "I believe every one of the returning players has high expectations for this program this season and I also believe each of these players puts a little extra on themselves to try and meet those expectations. So far, we have really liked what we have seen from the returning players both on and off the ice."
The Bighorns will begin their quest for the Fraser Cup on September 9th against the Badlands Sabres.
Next Up: Great Falls Americans