Generals top Bobcats on Wednesday, 6-2
October 6, 2022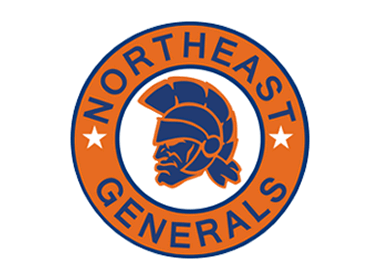 Bay State 2 @ Northeast 6 – The Generals moved to 9-0-1 on the season as they used a four-goal 2nd period to beat the Bay State Bobcats 6-2 on Wednesday.
The Bobcats led 1-0 after the 1st period on the strength of Jason Melanson's 4th goal of the season.
The Generals then exploded for four goals in the 2nd period to take a 4-1 lead, which included tallied from Matthew Nuzzolilo, Braeden Kennedy, Dalton Wille, and Caiden Hess.
Early in the 3rd period, the lead increased to 6-1 for the Generals as Nolan Zotter scored and Hess potted his second of the game. The Bobcats would make it 6-2 on Melanson's second goal of the game later in the 3rd period.
Ian Kangas had to make just nine saves in the win, while AJ Cooper made 48 saves in the loss.
Boxscore