Ice Wolves double up Ice Bats on Thursday
November 18, 2022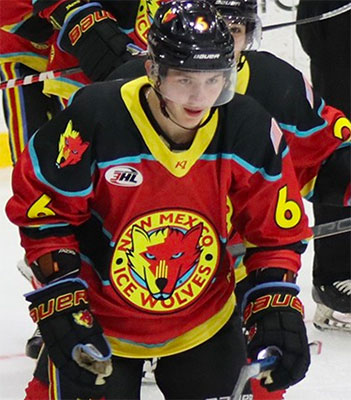 Austin 3 @ New Mexico 6 – New Mexico forward Fletcher Burnett had two goals and two assists to lead the Ice Wolves to a 6-3 win in the lone NA3HL game on Thursday.
New Mexico jumped out to a 2-0 lead in the 1st period with goals from Bode Ensign and Max Chagovets. Later in the period, Austin pulled to within 2-1 thanks to a power play goal from Maddox Hoff.
In the 2nd period, the Ice Wolves broke the game open with three more goals to make it 5-1, including two from Burnett and one from Braeden Whitesell.
Austin tried to stay close with a pair of goals from Sebastian Hale, but a goal in the 3rd period from New Mexico's Jaden Stiller made the final, 6-3.
Krzsztof Jakubowski made 10 saves in the win, while Collin Lemanski made 51 saves in the loss.