2023 NA3HL Top Prospects faces off on Monday
February 6, 2023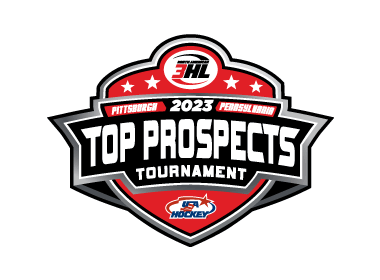 The 2023 North American 3 Hockey League (NA3HL) Top Prospects Tournament, is ready to go and Day 1 begins on Monday, February 6th. The event is being held from February 6-7, 2023, at the UPMC Lemieux Sports Complex in Cranberry Township, Pennsylvania.
2023 NA3HL Top Prospects schedule (all times eastern):
Monday, February 6th
9:00am: South vs. East
12:00pm: NAPHL vs. West
3:00pm: Central vs. Frontier
Tuesday, February 7th
8:00am: Frontier vs. South
9:30am: NAPHL vs. Central
12:30pm: East vs. West
The NA3HL Top Prospects Tournament is played in conjunction with the NAHL Top Prospects Tournament. The event is one of the most highly scouted events of its kind, with hundreds of junior, NCAA and NHL again expected in attendance this season.
100 total players from the NA3HL will be spread amongst five divisional teams, who will play in two games each during the event. Each team will consist of a 20-man roster (12 forwards, 6 defensemen and 2 goalies).
For more information on the 2023 NA3HL Top Prospects Tournament, please visit: http://na3hl.com/tpt/
Watch all the games live on HockeyTV
2023 NA3HL Top Prospects Rosters
The NA3HL Top Prospects Tournament is another great example of the cooperative relationship and ladder of development between the NA3HL and NAHL. The fact remains that when it comes to Tier III junior leagues, no other league has had more movement and advanced more players onto play in the NAHL than the NA3HL. Through the NAHL's vast resources for development and exposure, like the annual Top Prospects Tournament, the NA3HL provides a worthy path for players to grow, on and off the ice, while being showcased in front of the entire junior, college and professional scouting community.