Austin Ice Bats name Kirk Golden as new Head Coach
April 5, 2023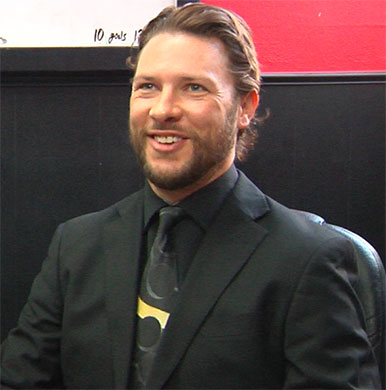 The Austin Ice Bats (NA3HL) are thrilled to announce the hiring of Kirk Golden as their new Head Coach and General Manager. With a wealth of experience in the hockey world, Kirk is sure to bring a winning culture to the team.
Kirk comes to the Ice Bats from the Butte Cobras, where he served as both head coach and general manager since 2021. Prior to that, he was involved in youth sports, hockey development camps, and coached overseas in Hong Kong and Australia. Coach Golden also serves as a scout for a NAHL team.
"We are excited about the hire of Kirk Golden," said Austin Ice Bats President John Sgro. "We know that his focus is to make Austin Ice Bats a winning program and help develop the players that come here but, more importantly, create a culture that all players can be excited to be part of it and represent not only the Ice Bats but themselves. We look forward to the great things that Coach Golden will be doing, and we could not be more excited about the future of this program."
Kirk brings with him an impressive track record of success as both a coach and mentor for young athletes. His dedication to player development is evident in his ability to get the most out of his teams on game day while also instilling life lessons off-ice. He also has extensive knowledge in recruiting and scouting talent from around North America which will be beneficial for building a strong roster for years to come.
"I am very excited to be joining the Austin Ice Bats Junior 'A' hockey program," said Coach Golden. "We look to continue to build on the solid foundation that is in place in the vibrant city of Austin, Texas. Our top notch facilities and organizational structure will give our players everything they need to elevate their game and progress to the next level."
In addition to coaching on-ice skills, Kirk also stresses character development amongst his players. He believes strongly in creating an environment where players can build relationships with one another both on-and-off ice which leads to greater player development and advancement.
The entire staff of the Austin Ice Bats is looking forward to having Kirk join their team as they continue their quest for excellence on the ice. With his knowledge and experience under his belt, there's no doubt that Coach Golden will have an immediate impact on this program's success moving forward.