NA3HL announces new team in Tomah, Wisconsin
April 10, 2023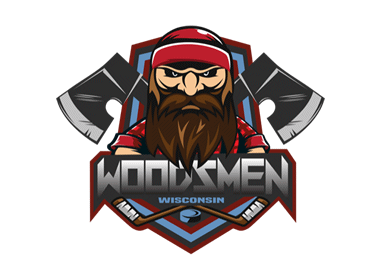 The North American 3 Hockey League (NA3HL) has announced that is has approved the transfer of membership, purchase, and relocation of New Ulm Steel membership by the Pinnacle Hockey Group, LLC.
The team will be relocated to Tomah, Wisconsin and will henceforth be known as the Wisconsin Woodsmen. The Woodsmen will be a part of the NA3HL's Central Division in 2023-24 and the team will play out of the Tomah Ice Center.
"We are excited about the addition of the Wisconsin Woodsmen to the NA3HL. We want to thank Kelly Kasik and the New Ulm Steel for their commitment to the NA3HL the last seven seasons. We have established a very strong footprint in the Central Division which with the addition of the Woodsmen, now includes four teams that call the State of Wisconsin home. They will add to the already competitive rivalries that have been established within the Division," said NAHL Commissioner and President Mark Frankenfeld.
Pinnacle Hockey Group LLC consists of owners Adam Keer and Ryan Egan. Keer's C-level executive leadership experience in a billion-dollar financial institution brings business acumen to the ownership group. He serves as the Managing Member, handling day-to-day operations through the business startup process and will transition day-to-day operations to the Head Coach/General Manager upon hiring. Egan held positions as the head coach and general manager of the La Crosse Freeze in the NA3HL and the Coulee Region Chill in NAHL. Egan has previously and successfully launched a junior team from league approval to recruiting, rostering, and playing its first game in under four months. As a result of his junior hockey success, in 2019 he was hired to take the helm of the NCAA Division III Saint Mary's University of Minnesota Cardinals in Winona, Minnesota where he will continue to serve as Head Coach.
"We are excited to grow hockey in Western Wisconsin and help some of the hardest working kids in the country grow not only as hockey players, but great community members. We are committed to delivering positive outcomes for our players and an exceptional experience for everyone involved," said Owner Ryan Egan.
The Woodsmen will call the Tomah Ice Center home. Constructed in 2005, the arena has two large sets of bleachers which have natural gas heaters radiating down on them during events. In 2020, a 10'x10' heated and raised score booth was added as was a 12'x8' LED screen score/video board. The city council has also approved to fund a significant upgrade to the facility in 2023, adding additional locker rooms and training capacity to support the Woodsmen and local programs. The Tomah Ice Center is also home to Tomah Youth Hockey, Wisconsin TNT Girls Youth Hockey, Tomah-Sparta High School Hockey, 7 Rivers Figure Skating and Wisconsin Blue Devils AAA Hockey.