NA3HL announces new team in Hookset, New Hampshire
April 18, 2023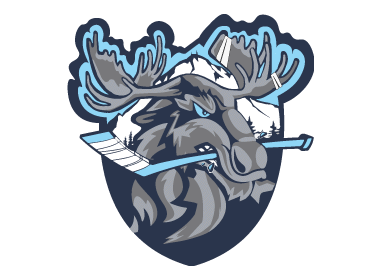 The North American 3 Hockey League (NA3HL) has approved an expansion membership for a new NA3HL team to begin play in Hookset, New Hampshire, for the 2023-24 season. The New Hampshire Jr. Mountain Kings will play in the NA3HL's East Division in 2023-24 and will play out of Tri-Town Ice Arena in Hooksett, New Hampshire, where the NAHL's Mountain Kings also play.
The team is owned by the New Hampshire Hockey Club, LLC, which is the same group that owns the new NAHL team, an entity operated by managing partner, Chris Brown, along with partners Clint Edinger, Todd Spencer, and Brian Verville.
"This is an exciting and logical step for the Mountain King organization as they work to grow opportunities for players to develop and advance within the NAHL family," said NAHL Commissioner and President Mark Frankenfeld. "All of our leagues are focused on developing and advancing players to college hockey. Players in the NA3HL can advance directly to college or advance directly to the NAHL and then to college. This is known as the Dual Advancement Path and has been very important to the players that compete in the NA3HL."
The New Hampshire Jr. Mountain Kings will be the sixth team in the NAHL's East Division. The East Division includes Danbury Jr. Hat Tricks (Danbury, CT), Long Beach Sharks (Oyster Bay, NY), New Hampshire Jr. Mountain Kings (Hookset, NH), New Jersey Titans (Middletown, NJ), Northeast Generals (Attleboro, MA), and Norwich Sea Captains (Norwich, CT). They will have the first selection in the 2023 NA3HL Draft, which takes place on Wednesday, April 19th at 1pm (central).
Brown is a resident of Concord, New Hampshire, and is a third-generation business owner, community leader, and philanthropist. He is currently the Owner, CEO, and COB of New Hampshire Distributors, LLC, a beer and beverage distribution business with over 250 employees. Brown is also a USA Hockey certified coach and Founder of the 1883 Black Ice Pond Hockey Championship. In 2022, he was inducted into the New Hampshire Hockey Hall of Fame in the Builder category. Brian Verville is a local business owner, Clint Edinger is the owner Edinger's Edge hockey training as well as long term coach and general manager with the New Hampshire Jr Monarchs program. Todd Spencer is the owner of Premier Hockey Training and founder of the New England Wildcats female youth program.
"We were ecstatic with the opportunity to add a NA3HL franchise in Hooksett. The programs based here had a long history of placing players to play at the college level. We felt that the NA3HL franchise will continue this legacy and provide greater opportunity for players to compete for the Mountain Kings program and reach their goal of college hockey," stated Brown.
The Jr. Mountain Kings of the NA3HL will be based out of Tri Town Ice Arena in Hooksett, which is located between Concord (state capital) and Manchester (largest city). The two-sheet facility has 1,200 seats and a 1,500 capacity with standing room only, which includes concessions and a bar. In 2023, there is a planned two-million-dollar expansion, which includes a million dollars in energy improvements, an upgrade in dasher boards and plexi glass, and first-class locker rooms and athletic training facility for the NAHL and NA3HL teams.