Warhawks name Payton Ruter as next Head Coach
May 25, 2023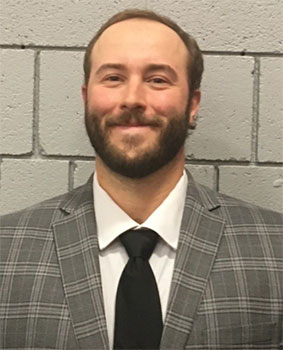 The Willmar WarHawks of the NA3HL are pleased to announce that Payton Ruter has been named the team's next Head Coach for the 2023-24 season.
Ruter was born and raised in Kandiyohi County and attended high school in New London where he graduated in 2012. During high school, Payton played varsity for the River Lakes Stars and during his sophomore year, earned a roster spot with the Granite City Lumberjacks in the NA3HL (then MNJHL). By the start of his senior year, Payton was recruited and signed a major juniors deal with the Shawinigan Cataractes. During his junior hockey career, Payton played across the U.S. and Canada in the MNJHL, SIJHL, NAHL and QMJHL. Payton was offered a chance to play semi-pro for the Westertown Privateers (FHL) and the Adelaide Adrenaline (AIHL), when traveling in Australia.
Payton was given his first coaching opportunity at Marian University (D3) NCHA and over the past few years stayed in touch with junior hockey as a scout and volunteer assistant until the right opportunity presented itself. Leading him to becoming the Warhawks Head Coach.
"Payton helped us out for parts of the 2022-23 season and really showed his passion and perspective of the game. Being very helpful in so many ways and was an instant fit being well liked by staff and players. We knew right away if he was able to be part of the game full time that any organization would benefit from having him in a significant role. We are very pleased to have Payton on board and I look forward to working along side with him," said WarHawks General Manager Connor White.
"It's a dream come true! I am extremely fortunate to be the next Head Coach of the Willmar WarHawks. Being born and raised in the area. Makes me want to put the best product on the ice because I know how passionate the people are towards their WarHawks," said Ruter.