September 6, 2023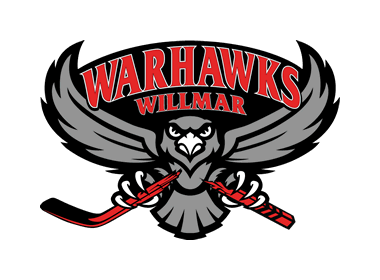 The 3View series will feature an in-depth look into all NA3HL teams in preparation for the 2023-24 season, with two teams being highlighted daily, leading all the way up until the start of the regular season. 3View goes in-depth into each NA3HL team and will include interviews with all the head coaches in the NA3HL, as they provide fans with their expectations and outlook for the 2023-24 season, including taking a look at their potential roster and their strengths as a team for the upcoming season. It will also take a look back on the 2022-23 season and how each team fared and what they accomplished. Best of all, 3View will provide the fans of the NA3HL with an inside look at their favorite team and what to expect.
Willmar WarHawks
Head Coach: Payton Ruter (1st Season)
2022-23 Record: 20-25-2, 42 pts. (4th in West Division)
2022-23 Leading Scorer: Michael Sweetland (49 points)
2023 Playoffs: Lost to the Granite City Lumberjacks in the West Division Semi-Finals, 2 games to 0
2023-24 Division: West
The WarHawks made the Fraser Cup playoffs for the third consecutive season in 2022-23, their first time accomplishing that feat since their entrance into the NA3HL. While that regular season success has given them a chance at winning the Fraser Cup, each of the past three seasons has yet to see them win their division and head to St. Louis. Newly appointed head coach Payton Ruter hopes to draw some more consistency out of his lineup in order to flip that script.
"The Warhawks went through some highs and lows last year. I thought they finished the season strong towards the end. I'm hoping this year the team can stay more consistent and have a positive year," said Ruter.
Ruter is heading into his first season as a head coach in the NA3HL and, to start where he grew up, couldn't be more excited. "I'm beyond excited for my first season as Willmar's Head coach. Not many people can say they were head coach of their hometown junior hockey team, so this is pretty special for me."
A positive to look back on from the season prior is the level of advancement that Willmar had. Four WarHawks moved on to play college hockey while Braydon Buckingham signed a tender with an NAHL team.
Ruter reflected on that advancement: "Willmar has been a good place to play for player advancements. Not only does it take a lot of skill, but also hard work and discipline to play in the NAHL or at the college level. With Connor White and my previous experience at the NAHL and NCAA Division III level, we incorporate that high level of practice, pace, and professionalism in Willmar. Patience is key in player development. It isn't just handed to you overnight."
This season's roster may look a little similar to the last as a large group of veteran players return to wear the Willmar sweater. Returning players not only have the experience, development, and knowledge of playing in the NA3HL but also the ability to set an example and provide leadership in the locker room.
Ruter weighed on the influence that a few specific returners will make on the roster. "Tyler Misialek is coming back to Willmar for his third season and we count on him to help instill our team values and culture with the Warhawks. Gus Cantwell is an extremely smart hockey player, playing three years of juniors, and we see him sharing his playmaking vision with his teammates. A guy like Jordan Fields might not be the most "flashy" player but what he brings to the locker room and the team is vital."
Ruter also spoke about two new guys who look to make an immediate impact. "We have high expectations for forward Sean Dean. He was one of our draft picks and have been watching him skate this off-season. He has good speed, hockey IQ, and has a great attitude to match his work ethic. Jesse Easterwood is a big goalie who has junior hockey experience and is looking to play NCAA college hockey."
"At Willmar, we take it day by day, shift by shift. But I envision Willmar finishing in the top 3 of the West Division and making a deep playoff run and capturing our first Fraser Cup," said Ruter.
That opportunity and first shift arise on the road against the defending champion Granite City Lumberjacks on September 22nd.
Next Up: Wisconsin Woodsmen