Americans top Quake on Opening Night, 5-4
September 9, 2023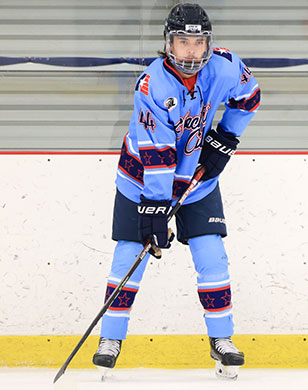 Yellowstone 4 @ Great Falls 5: The NA3HL regular season was opened up by a Friday night matchup between Frontier Division foes with the Great Falls Americans picking the win 5-4.
The first period opened up with a goal from Yellowstone's Sebe Perez with less than three minutes remaining. Zach Orwig doubled that lead just 30 seconds later, sending the visitors to the locker room with confidence.
Great Falls battled back in a high-scoring middle frame as Ty O'Bey, Christian Crutcher, and Phil Harrell all found the back of the net while Yellowstone's Joey Good and Wesley Amos maintained the lead for Yellowstone with scores.
Heading into the 3rd behind a goal, O'Bey and Aiden Kennedy were the clutch performers and gave them home crowd an opening night win. Kaden Ryhder outbattled Yellowstone's John Hughes in net, finishing the win with 17 saves.