RoadRunners making history in Topeka
March 18, 2008
by By Arch Ecker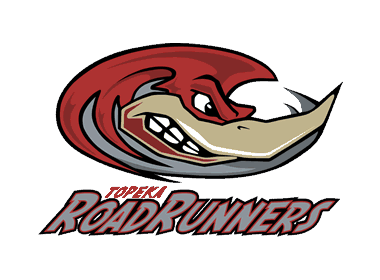 With Friday night's 3-2, come-from-behind victory over Wichita Falls, the Topeka RoadRunners secured the winningest record in the city's hockey history.

The RoadRunners improved to 35-11-7 on the season, good for a winning percentage of .726. The previous best was set by the USHL's Topeka ScareCrows in 2002-03 (.658). That team went 36-17-7 in its final year in Topeka before relocating to Chesterfield, Mo.

While the RoadRunners still have five games left on their schedule, even the unthinkable would still leave them with the most successful season Topeka has ever witnessed.

The original incarnation of hockey in Topeka was the CHL's ScareCrows, who played a 70-game schedule. After three seasons, the USHL's ScareCrows came to town and played a 60-game and 61-game season before giving way to the CHL's Tarantulas, who also played 60 games but posted a dismal 16-39-5 record (.305)

Achieving the goal was a vision of RoadRunners coach-GM Scott Langer from the beginning.

"We knew that to be a success off the ice, we were going to need to do well on the ice," he said. "I quietly set the goal to be the best team Topeka has seen and, thanks to this incredible group of young men, we've achieved that."

However, now is not the time to reflect on milestones.

"We haven't accomplished anything yet," Langer added. "This team has the capability of going deep in the postseason and, right now, that's our focus."

A postseason berth for Topeka has already been secured, but opponents and exact dates have yet to be determined because the final seeding is still up in the air.

Texas is locked into the No. 4 slot, but the top three - Topeka, Fairbanks and Wichita Falls - could finish in any order. However it shakes out, the playoffs will begin the first week of April and anywhere from one to six games may end up being played in the Kansas Expocentre.

"Obviously, we'll do all we can to secure home ice," said Langer. "Our goal is to bring home a banner to hang here and I think our guys are feeling up to the challenge."

Topeka is led offensively by University of Connecticut recruit Corey Jendras (26 goals, 33 assists), Division I prospect Josh Kamrass (21 goals, 38 assists) and University of Alaska-Fairbanks recruit Aaron Gens (12 goals, 44 assists).

In nets, goaltender Bryce Merriam is coming off a stretch where he posted back-to-back shutouts in Texas followed up by two big wins over the Wildcats last weekend. He is currently ranked third in the NAHL in goals-against average (2.18). Lyle Rocker has been exceptional in his role as a backup to Merriam, going 12-0-1 with a 2.17 GAA.