Flying Aces forward Langford makes NAHL debut
January 19, 2012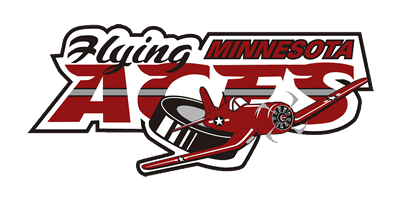 The Minnesota Flying Aces of the North American 3 Hockey League (3HL) have announced that forward Stephen Langford has been traded to the Minot Minotauros of the North American Hockey League (NAHL).
Langford made his debut with Minot last weekend as they played host to the Austin Bruins on Friday and Saturday.
Langford, 19, from Fort Collins, CO, played in 30 games, as a forward and scored 20 goals, 15 assists, for 35 points.
"His play has consistently gotten better, since before the 3HL showcase, in Darien, IL and it was noticed, "said Aces Head Coach Craig Larson. "It's really every player's goal to improve throughout the season and have that opportunity, for the hard work and dedication that they do put in," continued Larson. "He's a driven young man, who will continue to work at the next level, to excel and we wish him the best."
The Aces are at home Friday night, as they take on North Iowa Bulls, then they play host to the Peoria Mustangs, on Saturday.