Mueller to skate for NAHL's Bandits
January 27, 2012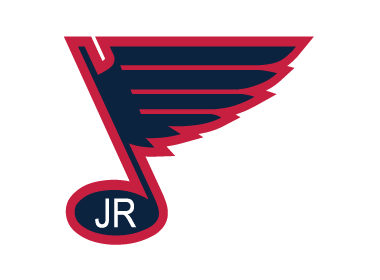 Johnny Mueller became the 3rd member of the 3HL's St. Louis Jr. Blues to earn a call up to the NAHL this season. Mueller will join the St. Louis Bandits in Chicago this weekend. The Bandits tendered Mueller earlier this year.
Jr. Blues Head Coach JP Beilsten said, "Bandits Head Coach Jeff Brown called me earlier this week to check on his two tenders for next year [Mueller and Daniel Rosse]. I told him they were playing well and he asked if he could bring one of them up for the weekend. So Johnny got the call."
As with any call-up, Beilsten doesn't know if this will be for the rest of the season, or just a long weekend. Says Beilsten, "We have a great relationship with Coach Brown and the Bandits. He told us earlier this year that he wanted to look at some of our players this year and this is the second player he has called up from our team this year [Bobby Brown]. I think he is going to be impressed by what he sees in Johnny and I hope he keeps him."
Will Quillman (New Mexico), Bobby Brown (St. Louis), and Johnny Mueller (St. Louis) have all had the opportunity to skate in the NAHL this year.