Two more 3HL players sign NAHL tenders
January 27, 2012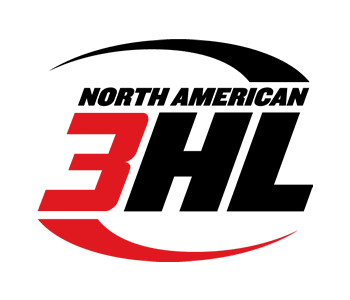 Two more NA3HL players have signed tenders to play in the North American Hockey League (NAHL) next season.
The Cleveland Jr. Lumberjacks of the 3HL are pleased to announce the signing goaltender L.J. Dvorak to a tender with the Port Huron Fighting Falcons of the North American Hockey League (NAHL) for the 2012-13 Season. This marks the second player from the Jacks to move on from the 3HL to the NAHL this season. L.J. currently has 2.30 goals against average and a save percentage of .922. The 6'3" goaltender hails from Bismarck, North Dakota.
When asked about L.J and his future in the sport, Head Coach Bob Jacobson said, "Since he (Dvorak) arrived in Cleveland this past August he has been consistent in his work habits. The type of competitor he is will help make him a great goaltender in the years to come and a great addition to Port Huron. One of the major things that stand out to our staff is his attention to detail. He gets very upset when he gives up a goal in practice. This shows he is really passionate about his craft and performance. Down the stretch we will need our goaltending to remain strong. We are confident L.J. will continue to perform at a high level."
Dvorak recently went up and skated with the Fighting Falcons, who are in 1st place this season in the NAHL's North Division. When asked about their choice to tender Dvorak, head coach Bill Warren of Port Huron said, "LJ was a player that we as a staff in Port Huron first saw at our final invite only camp in July. He was very close to making our team for this season. We have continued monitored his development this year with Cleveland. We feel he is a player that will help us continue the growth of our program here in Port Huron and we can help him achieve his goals in the sport of hockey."
Meanwhile, the Granite City Lumberjacks of the 3HL are pleased to announce that forward Zac Sikich has signed a tender with the NAHL's Austin Bruins to play in the 2012-13 season. Sikich, 18, is currently 4th on the team in scoring with 29 points (12 goals, 17 assists) in 36 games played.
The native of Oak Park, California, began the season scoring 10 points in his first 8 games and never looked back from there. He is tied for 3rd on the team with three game-winning goals. His four point effort in a win over Michigan at the 3HL Showcase back on December 4th was the validation that the Austin Bruins and head coach Chris Tok needed.
The 5'11/175 lbs. forward is in his second year with Granite City. "Zac has developed at a very good pace during his time here with Granite City," said Lumberjacks head coach Brad Willner. "I think Austin is going to be very pleased with Zac next season because he has a great work ethic and understands how to create offense, especially for his linemates."