NAHL announces All-Divisional Teams
April 17, 2008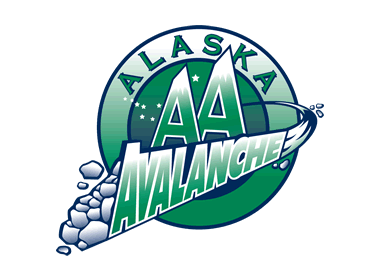 The North American Hockey League announced today its All-North, -Central and -South Division Teams for the 2007-08 season, as selected by the league's coaches and general managers.

"To be recognized as a divisional award winner is an outstanding achievement," said NAHL commissioner Mark Frankenfeld. "The entire league congratulates all the recipients for a terrific season."

All-North Division Team
Forward: Erik Peterson, Alpena IceDiggers
Forward: Derek Graham, Mahoning Valley Phantoms
Forward: Ben Warda, St. Louis Bandits
Defenseman: Derek Grogan, Marquette Rangers
Defenseman: Wes Love, St. Louis Bandits
Goaltender: Cal Heeter, St. Louis Bandits

All-Central Division Team
Forward: Luke Nesper, Alexandria Blizzard
Forward: Shea Walters, North Iowa Outlaws
Forward: Ben Beaudoin, Southern Minnesota Express
Defenseman: Tyler Jundt, North Iowa Outlaws
Defenseman: Dan Weiss, Springfield Jr. Blues
Goaltender: Robby Moss, North Iowa Outlaws

All-South Division Team
Forward: Adam Cardwell, Wichita Falls Wildcats
Forward: Corey Jendras, Topeka RoadRunners
Forward: Luke Salazar, Wichita Falls Wildcats
Defenseman: Arthur Bidwill, Fairbanks Ice Dogs
Defenseman: Aaron Gens, Topeka RoadRunners
Goaltender: Cody Reichard, Fairbanks Ice Dogs

The NAHL All-Rookie Team, Rookie of the Year, Academic Achievement Award, Community Service Award, Coach of the Year, General Manager of the Year and Organization of the Year will be announced within the week. The All-NAHL Team, Goaltender of the Year, Defenseman of the Year, Forward of the Year and Most Valuable Player will be announced at the Robertson Cup Championship banquet on Tuesday, April 29.