Merrifield named Rookie of the Year
April 21, 2008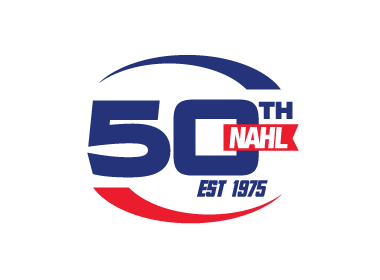 The North American Hockey League announced today that St. Louis Bandits forward Mike Merrifield has been named Rookie of the Year, along with its All-Rookie Team for the 2007-08 season.

Merrifield, from Beverly Hills, Mich., totaled 18 goals for 57 points in 57 regular-season games for the Bandits. He was also a plus-33, which ranked tied for third in the NAHL.

"As a coach, you beg to have players like Mike on your team," said Bandits coach-GM Jon Cooper. "He can skate, has skill, always competes and is a team-first type of guy."

The 18-year-old Merrifield, who has committed to Michigan State University (CCHA) for the 2009-10 season, also has five goals for 10 points in five Robertson Cup Playoffs games.

Merrifield was also named to the NAHL All-Rookie Team.

"I guarantee he has a few more Rookie of the Year awards in his future as he moves up the hockey ladder," said Cooper.

NAHL All-Rookie Team
Forward: Brandon Brodhag, Southern Minnesota Express
Forward: Eriah Hayes, Topeka RoadRunners
Forward: Mike Merrifield, St. Louis Bandits
Defenseman: Darren Rowe, Springfield Jr. Blues
Defenseman: David Makowski, St. Louis Bandits
Goaltender: Mike Johnson, St. Louis Bandits

NAHL players in their first year of Junior A hockey are considered rookies.

The NAHL Academic Achievement Award, Community Service Award, Coach of the Year, General Manager of the Year and Organization of the Year will be announced this week. The All-NAHL Team, Goaltender of the Year, Defenseman of the Year, Forward of the Year and Most Valuable Player will be announced at the Robertson Cup Championship banquet on Tuesday, April 29.
The oldest and largest junior league in the United States, the North American Hockey League, a USA Hockey-sanctioned Tier II Junior A league boasting 18 teams from across the country, including the esteemed USA Hockey National Team Development Program, prides itself on the social maturity and skill development of student-athletes ages 16-20 with aspirations of advancing to collegiate and/or professional hockey.