Local athletes leading Mountain Cats into new era
February 6, 2012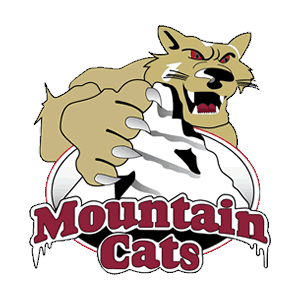 By Michael Selecky, Lapeer Area View
The Michigan Mountain Cats junior hockey club has undergone some major changes over the past two seasons that include moving its home games from Ice Mountain in Burton to the Farmington Ice Arena last year. Having also disbanded its B team prior to the start of 2011-12, one of the few constants the Mountain Cats have is the five Lapeer County residents currently on its roster. Amongst the most senior of this group is Metamora's Kyle Parker, a 6-foot-2, 180 lb. forward who was born Dec. 14, 1992, and has two goals and six assists for eight points after 30 games played.
"Kyle has been really great for us this year. He's a very strong skater, very good defensively and a great penalty killer. He's probably one of the strongest kids on our team. Kyle is very goal driven and very reliable on the ice," said Michigan head coach Chad Grills. "Kyle has been one of the kids I've been more surprised at. His skating, he's probably one of the best on the team. The only thing he might need to work on a little bit is stick handling, but he's a very hard worker, his attitude has been great and I'm really happy he joined our squad this year."
Another area product attempting to make the leap to the professional ranks is Columbiaville's John Arms, a 5-foot- 8 defenseman who put up two goals and 13 assists for 15 points in 33 games. Born Sept. 14, 1993, highlights this season for Arms include scoring a goal and an assist on Jan. 21 during a 9-0 win at Battle Creek.
"John is normally a forward, but he's been playing defense. He's been going upand down all year and has done a great job at both ends of the arena. Very strong in the corners, very good puck pursuit and very strong on his skates," Grills said. "This is his first year of junior A hockey, so I think the transition for him has been very good. Right now John just needs to get a little stronger. When your 17-18 years old and playing against 20-21 year olds, maturity is key. His skating has been very good all year. He just needs a little more strength and to get a little more mentally tough."
The Mountain Cats, which play in the NA3HL and were 11-21-1-5 after 33 games played, have also gotten 14 goals and eight assists for 32 points in 27 games from Lapeer's Zachary Collins, a 5-foot-9, 155 lb. forward who was born Oct. 9, 1994.
"Zach actually has been our second-leading goal scorer for much of the year. (He) is very gifted offensively and a great skater. Zach is one of those kids you look to to help the team succeed and score goals and put up points. He's a young kid just making his way into playing his first year of junior league hockey and we're delighted with his efforts so far," said Grills. "Right now Zach just needs to mature and get stronger. When he reaches those two things, the sky is the limit for him."
Having also been born in 1994 on May 18, Otisville's Kyle Barden may have only taken the ice for 19 games so far this year for Michigan, but the 5- foot-10, 185 lb. forward has still managed to clock 24 penalty minutes in addition to a goal and an assist.
"Kyle has been a very positive surprise. I didn't quite know what to expect from him. I saw him play a little bit last year. (He's a) very, very good skater who has been an up-and-down right winger for us all year. Kyle really loves the contact of the game and finishes his checks at all times." Grills said. "The only thing he needs to improve on is his stick handling abilities. Like a lot of the kids, practice makes perfect and the more you practice the better you get."
While certainly not the most polished of the group, the one with the greatest overall potential might be Attica's Kade Morrison, a 5-foot-11, 185 lb. forward who was born on Oct. 25, 1995.
"Kade just turned 16, so he is the youngest kid on our team. He's done very well. He's a very good skater. Probably the fastest guy on our team. Right now he's just learning the game of hockey. He's very young, but he's a big kid, so the sky is the limit for that kid. I can see him going on and being able to pursue things as long as he works hard," Grills said. "Kade was 15 when he started here, just turning 16, so with maturity he'll grow a little bit and get bigger. He's a big kid already."
Because the Mountain Cats don't havea B team this year,bu thave played out of Ice Mountain in seasons past and still practice there three times a week, the way Grills wound up with five Lapeer County residents on his rosters was by signing them during a combined camp for both squads.
"I think the people of Lapeer County should be very proud of these kids. All five of them will get better as they get older and start to learn systems," said Grills.