Jets goalie Williams back in OHL with Erie Otters
February 9, 2012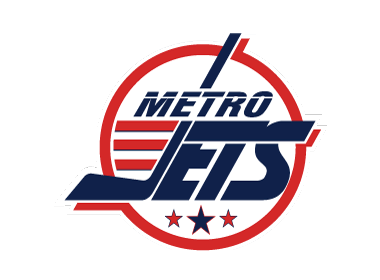 By Kyle Austin
Devin Williams may or may not hear his name over the PA and skate out to the crease for the start of the Erie Otters game against the Saginaw Spirit Friday night at The Dow Event Center.
But whether or not he starts in Friday's game, the way things have been going for him, there will be plenty more opportunities for that.
Williams, a 16-year-old Saginaw Township, Michigan native, has made a splash over the last month as a rookie goaltender of the Erie Otters.
He has compiled a 2.96 GAA and a .916 save percentage as the youngest goaltender on an active OHL roster, and one of only five 1995-born goalies currently in the league.
That mark includes starts in his team's last two games, Saturday night at home against the Spirit and Wednesday against Owen Sound, giving up a total of four goals.
Friday, returns to his hometown as a member of the Otters for the first time Friday, when Erie takes on the Spirit for a 7:11 p.m. game.
The Otters picked Williams in the fifth round of last year's OHL draft. He went to training camp the teams training camp in early September, where he was a late cut.
He started the season, instead, with the Metro Jets, an NA3HL team based in Waterford. Williams posted a 9-9-0 record in 19 games with the Jets, which included a 3.88 gaa and a 89.6% save percentage.
When the Otters traveled to The Dow in early December, Williams sat in the bleachers behind the team bench, as the Spirit racked up seven goals.
When Erie traded away backup Tyson Teichmann to London at the league's trade deadline in early January, Williams was pressed into service as a rookie.
Williams has started three times in the last two-and-a-half weeks, with each start an improvement over the previous one. He gave up four goals in his first start in Sudbury, then three Saturday night in Erie against Saginaw.
Wednesday night against Owen Sound, he gave up one goal in regulation and overtime, and stopped four of the first five skaters in the shootout.
"He's got a great temperament," Otters coach Robbie Ftorek told the Erie Times-News, about of Williams. "He just goes about his business. The guys play hard in front of him. Too bad we couldn't get that (win) for him
Williams is one of only two area natives currently playing on the OHL, along with Spirit defenseman Brad Walch.