3HL announces Combat Hockey 3 stars of the week
March 13, 2012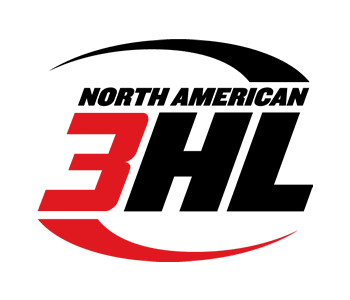 The North American 3 Hockey League (3HL) today announced the Three Stars of the Week presented by Combat Hockey for the week ending March 11, 2012. This week marks the final time during the 2011-12 regular season that the award will be given away to the 3HL's top performing players on a weekly basis.
1st Star: Nick Marsh, forward, North Iowa Bulls
In two games this weekend, North Iowa Bulls forward Nick Marsh, 20, was dominant in helping lead the Bulls to two wins to secure 2nd place in the West Division. In two games, the Grosse Pointe Farms, Michigan native totaled six points (5 goals, 1 assist). On Friday night, Marsh (5'10/185) had an unbelievable performance as he scored four goals (including the game-winner) and added an assist for a five-point night in a 6-5 road win at Twin City. The next night, Marsh scored a power play goal as North Iowa defeated the Minnesota Flying Aces, 3-2. "Nick is getting hot at the right time and we are a better team when he is playing well," said North Iowa head coach Todd Sanden. "He is a responsible player on the ice and he comes to play every day."
2nd Star: Peter Lindblad, forward, Granite City Lumberjacks
Granite City forward Peter Lindblad, 20, racked up eight points this past weekend as he helped the 1st place Lumberjacks to two wins in three games as they finished their regular season. On Friday night, the Benson, Minnesota native recorded an impressive one goal and five assists for a six-point game in a 7-3 win over Minnesota. On Saturday, Lindblad (5'9/170) had a goal in a 5-2 loss against St. Louis. On Sunday, Lindblad recorded an assist as the Lumberjacks completed their regular season with a 5-1 win over the Jr. Blues. Lindblad finished as Granite City's leading scorer with 67 points and was the only player to appear in all 48 regular season games. "Peter has been consistent all year long and he is the heart and soul of our team," said Granite City head coach Brad Willner. "He is a great and talented player on the ice, but an even better person off it."
3rd Star: Fred West, forward, Cleveland Jr. Lumberjacks
The Cleveland Jr. Lumberjacks rounded out the regular season taking three of four points on the road against the Metro Jets, and forward Fred West, 19, played a big role in the team's success. The native of Cedarburg, Wisconsin totaled five points (4 goals, 1 assist) in two games, as he broke out from a three-game scoring drought. On Saturday, West (6'1/175) scored twice, including the game-winning goal, as the Jr. Jacks handled the Jets, 6-1. The next day, West recorded two more goals and added an assist as Cleveland fell in a shootout, 6-5. It was a game in which West also managed to score in the shootout for Cleveland. "Fred is a player that competes very hard and this weekly honor is a culmination of him working hard in practice and becoming a better hockey player," said Cleveland head coach Bob Jacobson. "His development as a player is a direct result of his tireless work ethic."
Honorable Mention (alphabetical order): Phil Ballard, defenseman, Flint Jr. Generals – Brandon Busse, forward, Twin City Steel – Andrew Carlson, forward, Michigan Mountain Cats – Tim Conser, defenseman, Flint Jr. Generals – Jamie DeMarco, forward, St. Louis Jr. Blues – Mitch Fernsler, goaltender, St. Louis Jr. Blues – Liam Johnston, forward, Minnesota Flying Aces – Tanner Jones, goaltender, Quad City Jr. Flames – Nathan Kohlenhoefer, forward, Granite City Lumberjacks – James Koonce, forward, Michigan Mountain Cats – Tyler Torkelson, defenseman, North Iowa Bulls – TJ West, forward, Quad City Jr. Flames.