Battle Creek, 3HL mourn the loss of Asst. Coach Al Genovy
March 14, 2012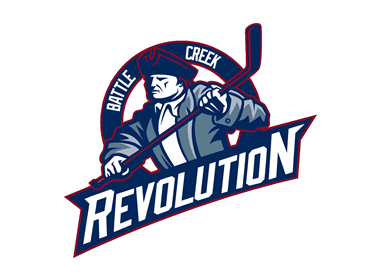 The Battle Creek Revolution of the 3HL is saddened to learn that Assistant Coach Al Genovy passed away this past weekend. Thoughts and prayers go out to friends, family and everyone he has touched.

Al Genovy was a great asset to the Revolution and the hockey community at large. The Fin Flon, Manitoba native signed with the Detroit Red Wings after playing four years at the University of Denver where he won two national titles. He continued on to play nine years at the professional ranks where he won a Turner Cup Championship. One of his stops in pro hockey was with the Kalamazoo Wings where he became the first player ever signed in 1974. Al retired as a player for the Wings four years later to take the K-Wings assistant coaching position. As assistant coach, Al helped the Kalamazoo Wings beat the world powerful Soviet Red Army team in 1976. Only the Philadelphia Flyers and Canadian National Teams had ever accomplished such a victory in that decade.

Al's commitment to the Kalamazoo youth hockey community has helped many exceed some of the same goals and dreams he lived. As one of the founding members and coaches of the West Michigan Warriors AAA program in Kalamazoo, Al mentored and coached 40+ players to reach the college ranks.

Al also coached High School hockey for Portage Central for 17 years where he took the team to four state final-4 visits.

During Al's playing days, he was known as a cerebral craftsman of the game. His puck handling, patience, and intelligence of the game allowed him to control and change the pace of the game. Al had exceptional peripheral vision and sense of awareness that complemented his exceptional play-making ability.

Al leaves behind his wife Kathy and son Jeff, another product of Kalamazoo. He played at Clarkson University and moved on to play at the professional ranks.