RoadRunners' Hill headed to Ferris State
May 22, 2008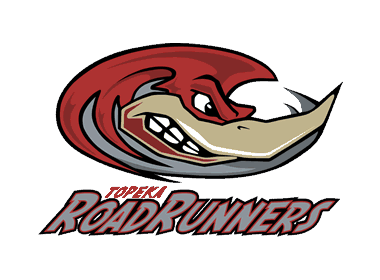 The Topeka RoadRunners have announced that third-year defenseman Tommy Hill has committed to Ferris State University (CCHA) for next season.

Hill, from Portage, Mich., totaled four goals for 11 points in 45 regular-season games in 2007-08 and was also a plus-10. The Top Prospects Tournament participant also recorded a goal and three assists in 12 postseason games.

"It's been a pleasure to watch Tommy grow both as a player and as a young man," said RoadRunners coach-GM Scott Langer. "He's a classy individual from a great family and he's a perfect example of what RoadRunner hockey is all about.

"We pride ourselves on being a family-type organization where a player's character off the ice is as important as his ability on the ice," Langer added. "Tommy has been a great ambassador for our program in the community."

Winning the league's South Division and advancing to the Robertson Cup Championship Tournament capped a memorable junior career for Hill.

"Playing in Topeka has been incredible," Hill said. "I feel fortunate to have been able to play for a great organization with a great staff, with teammates that are like brothers and in front of the best fans in the league."

At Ferris State, Hill will join former teammate Nate Hennig, who played two seasons with Hill in Santa Fe prior to the franchise relocation.

Hill is the fourth player from Topeka's 2007-08 roster to commit to Division I school, preceded by Corey Jendras (Connecticut), Aaron Gens (Alaska-Fairbanks) and Eric Artman (Air Force).