Granite City takes Game 1 of West Finals in overtime
March 23, 2012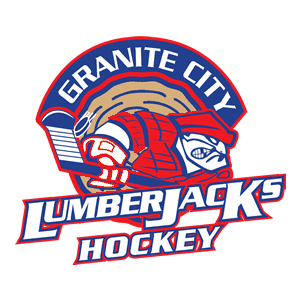 West Finals Game 1: North Iowa 1 @ Granite City 2 - The Granite City Lumberjacks' Riley Bengtson scored 10:37 into overtime to beat the North Iowa Bulls, 2-1 to take a 1-0 lead in the best of three West Division Finals.
North Iowa goaltender Matthew Bartels couldn't have done much more in net, as he was stellar in goal for the Bulls in the losing effort. At the end of the night he had 40 saves to his credit but it still wasn't enough as North Iowa dropped Game 1. Friday's Game 2 is an elimination game for North Iowa. Bartels went shot-for-shot with one of the league's best goalies in Granite City's Matt Grove. Grove stopped 18 shots for the game. Bartels had 18 saves midway through the second period.
Noah Anderson put the Bulls in front with a powerplay goal from Eric Behrend and Matt Kroska in the second period. Granite City knotted the score when Trevor Ness buried a powerplay opportunity early in the third period. North Iowa committed four third-period penalties and was outshot 36-14 in regulation. North Iowa killed off that powerplay but Riley Bengston scored the game winner in a scramble situation for Granite City at the 10:37 mark in overtime to put the Lumberjacks up 1-0 in the series.
All the other 3HL Divisional Finals series begin on Friday.
Click here for the 3HL playoff bracket and schedule.
Click here to watch all the games on FASTHockey.