NAHL announces divisional realignment
June 29, 2008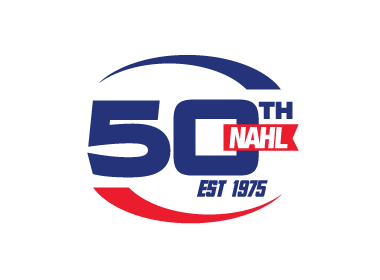 The North American Hockey League announced today that its Board of Governors has approved a change in its divisional alignment for the 2008-09 season.
A three-division league the past three seasons, the 19-team NAHL will operate with four divisions for the upcoming season: the North, Central, South and West.
"This is a huge step in the right direction for our league as it relates to enhancing all of our geographic rivalries while significantly reducing each team's travel, which ultimately benefits our student-athletes," said NAHL commissioner Mark Frankenfeld.
The six-team North Division will be comprised of the Alpena IceDiggers, Mahoning Valley Phantoms, Marquette Rangers, Motor City Machine, Team USA and the Traverse City North Stars.
The Central Division will be made up of five teams: the Alexandria Blizzard, Albert Lea Thunder, Bismarck Bobcats, North Iowa Outlaws and the Owatonna Express.
The four-team South Division will feature the Springfield Jr. Blues, St. Louis Bandits, Topeka RoadRunners and the Wichita Falls Wildcats.
The four-team West Division will be comprised of the Alaska Avalanche, Fairbanks Ice Dogs, Kenai River Brown Bears and the Wenatchee Wild.
Each team will play a 58-game regular-season schedule, with the top four teams in each of the four divisions qualifying for the Robertson Cup Playoffs.
"The four-division alignment also adds more integrity to our schedule while allowing some out-of-division rivalries to prosper," Frankenfeld added.
The format of the 2009 Robertson Cup Championship Tournament, which will be hosted by North Iowa, will be announced in the coming months.
The 2008-09 NAHL regular-season schedule, including the NAHL Showcase Tournament schedule, will be released next week.
The oldest and largest junior league in the United States, the North American Hockey League, a USA Hockey-sanctioned Tier II Junior A league boasting 19 teams from across the country, including the esteemed USA Hockey National Team Development Program, prides itself on the social maturity and skill development of student-athletes ages 16-20 with aspirations of advancing to collegiate and/or professional hockey.