Ice Dogs to host first-ever outdoor game
August 5, 2008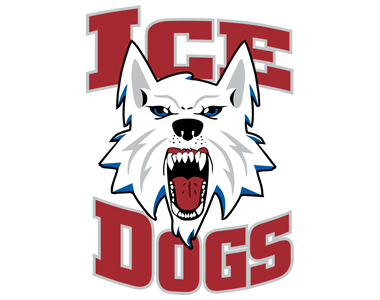 The North American Hockey League announced today that the Fairbanks Ice Dogs will host the first-ever USA Hockey-sanctioned outdoor junior game on Friday, February 13, 2009 against the Alaska Avalanche.

The game will be played on one of the three outdoor ice rinks adjacent to Big Dipper Arena, home of the Ice Dogs.

"The Fairbanks Ice Dogs are excited to host the first-ever outdoor junior game," said Ice Dogs general manager Rob Proffitt. "This will be a great winter event for the Fairbanks community. There is no other place to hold this historic event."

"After witnessing the fanfare surrounding outdoor games at the college level and the NHL in recent years, we thought it was only natural to bring hockey back to its roots at the junior level," said NAHL commissioner Mark Frankenfeld. "The state of Alaska and the city of Fairbanks, in particular, are an important part of the American hockey culture and, given its unforgiving winter climates and the Ice Dogs' ravenous fan base, we couldn't think of a better place to showcase this first-of-its-kind event."

The game will feature four, 15-minute periods with a warm-up between the first and second periods and a halftime between the second and third periods. The game will also be furnished with bleachers, an outdoor sound system and a scoreboard. Faceoff is set for 7:30 p.m. local time.

"The Alaska Avalanche is very excited to be part of such a monumental event in hockey," said Avalanche general manager Jamie Smith. "This will be a treat for the community of Fairbanks and the players involved will never forget the experience."

"I can picture it already: 2,000-plus people with their fur hats and Carhartt suits, sipping hot cider while enjoying the primary recreational activity of this great community," Proffitt added.

More details on the outdoor game will be released in the coming months.

The NAHL's 33rd season commences at the sixth annual NAHL Showcase Tournament from September 17-20 at the Schwan Super Rink in Blaine, Minn. For more information on the event, visit NAHLShowcase.com.

The North American Hockey League, the only USA Hockey-sanctioned Tier II league boasting 19 teams from across the country, including the esteemed USA Hockey National Team Development Program, prides itself on the social maturity and skill development of student-athletes ages 16-20 with aspirations of advancing to collegiate and/or professional hockey.