Owner sees Alexandria Blizzard thriving in the 3HL
April 25, 2012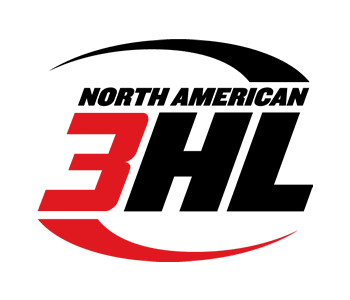 By Eric Morken, Echo Press
Brad Willner has a good idea of the level of play in both Tier II and Tier III junior hockey.
The former Alexandria head coach and general manager spent four seasons with the Blizzard from 2005-2009 before moving on to coach in Tier III with Granite City. He wrapped up his third season with the Lumberjacks this past winter with his team winning the NA3HL championship.
Willner says he knows the kind of players that each league attracts and says Alexandria fans will still enjoy the product the Blizzard put on the ice at the Runestone Community Center next winter.
"With the market up there and what [Owner] Chris [Canavati] and [head coach] Doc [DelCastillo] have done with the attendance and everything in the community, they're going to love the program. There isn't a big difference between the two levels."
Blizzard owners Chris and Mitri Canavati took over a franchise that was on the brink of folding or being relocated in 2005 because they wanted to see a junior hockey team thrive in Alexandria.
They believe that will happen with the decision to move the Tier II Blizzard team to Brookings and bring in a Tier III team to compete in the 3HL West Division. The team announced the plans last week after a lot of thought was put into it after Brookings approached them about the move.
"The Alexandria area better supports a team in the NA3 than it does in the NAHL," Chris Canavati said. "What we want to do is bring junior hockey to Alexandria and keep it here."
The expenses of running a Tier II team in a city the size of Alexandria made that impossible to do. Canavati said Alexandria is by far the smallest market of any team in the North American Hockey League (NAHL). With a population of around 12,500, it proved to be too small to support a team at the Tier II level.
"With a Tier II team in Alexandria, it was going to come to a point that it couldn't sustain itself any longer," Chris said. "Was it a hard decision? Absolutely. It was a hard decision that we faced every year."
Read the rest of the story here.