North Stars pair heading to Lawrence
August 12, 2008
by By Lance-Michael Correia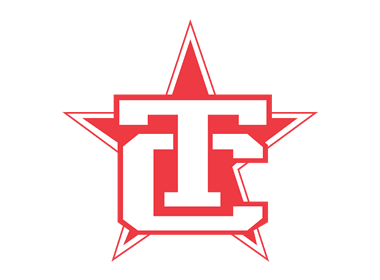 For the past 10 seasons, Traverse City North Stars' Matt Hughes and Jameson Raymond have been teammates - from Mites through three years of North American Hockey League action. So it's no surprise that the tandem will play college hockey - and baseball - together.

Hughes and Raymond made it official last week, signing to play this fall at Division III Lawrence University in Appleton, Wis.

"Coach (Mike) Szkodzinski had been talking to us since the beginning of the year," explained Hughes, a forward who had 29 goals and 16 assists over 111 contests in Traverse City. "He came to the (NAHL) Showcase, saw us in Marquette and also in Traverse. It's a great school and it seems like a good fit. We didn't plan on going off to school together, it just worked out that way."

Raymond, a defenseman who scored eight goals and assisted on 48 others in his two seasons with the North Stars and was one of the club's representatives at the NAHL Top Prospects Tournament, says he picked Lawrence for its scholastic repute.

"This isn't something that Matt and I have discussed since we were kids or anything, but the opportunity came along to play at a great academic institution and that's what we're her for first and foremost is get an education," the Flint, Mich., native explained. "I guess there's a sort of comfort zone knowing that Matt and Sherry will be there, too."

"Sherry," fellow North Stars blueliner Jonathan Sheridan, signed with Lawrence earlier this summer. All three should be able to contribute at the next level right away, according to North Stars coach-GM Anthony Palumbo.

"These guys are getting a world-class education at one of the Midwest's premiere schools, and Coach Szkodzinski is getting some guys who will be productive college hockey players. That's a program on the rise, and a good place for them to be."

Both Hughes and Raymond plan to play baseball for the Vikings in the spring - both are middle infielders - but both say that the rigors of the NAHL have prepared them for the collegiate experience both on and off the ice.

"I learned a lot in juniors," said Hughes, who played with Raymond for the now-defunct Bozeman Icedogs in 2005-06. "That first year was pretty hard, and I was injured, but the past two years I've had a chance to develop my skills, and get bigger. I started off at 150 (pounds), and I'm past 170 right now."

"The biggest thing I'll take away from my experience playing junior hockey was the discipline of it," Raymond added. "You have to manage your time and resources, and you have to be here or there at a certain time and place or you won't play. I don't think I'd be as successful in school if I hadn't been part of that kind of structure while being on my own and away from home over the past few years."