Bobcats' radio voice Hulberg going pro
August 15, 2008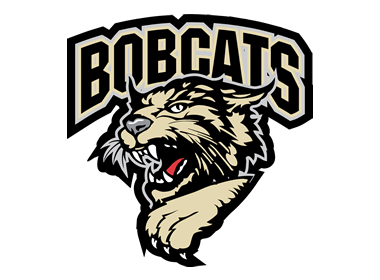 Nick Hulberg, the radio/Internet voice of the Bismarck Bobcats since 2004, has accepted a position with the Elmira Jackals, a minor-pro team located in Elmira, N.Y.

"It's a bittersweet time for me," said Hulberg. "I am following my dream of making it to the NHL, but Bismarck has so much potential to have an unforgettable season."

With only four years in the broadcasting field, Hulberg, from Minot, N.D., boasts an impressive resume.

A goalie throughout high school, he started his career after graduation as the public address announcer of the Bobcats. His experience and involvement grew into radio broadcasting, B2 Network video feeds, as well as announcing the 2008 NAHL Robertson Cup Championship Tournament and the 2008 NAHL Top Prospects Tournament.

In addition, Hulberg, 23, has been involved with the Bobcats' administrative side both as the director of game operations and as a sales executive.

"I would like to thank my brother (former Bobcats president) Mat (Hulberg) and the Bobcats ownership for everything they have done for me," Hulberg added.

"I am very proud of Nick and while we would have loved to have him stay with Bobcat Hockey, he has been given a special gift and we're happy that he can continue the pursuit of his dream and I have no doubts he will accomplish them," said Thom Brigl, owner-CEO of the Bobcats.

The Jackals compete in the ECHL and are an affiliate of the Columbus Blue Jackets.