North Stars' rink gets a 'face' lift
August 19, 2008
by By Lance-Michael Correia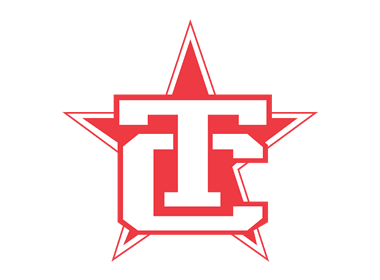 With nearly 400,000 annual visitors, Traverse City's Centre ICE arena is far and away the busiest sports entertainment venue in northwest Michigan.
By tomorrow, it'll be one of the best-looking as well.
As part of the Hockeytown North unification effort - bringing each of the area's hockey user groups together (Red Wings Training Camp/Golf Classic, NHL Prospects Tournament, TC North Stars, TC Central HS, TC West HS, Bay Reps and the Grand Traverse Hockey Association) - the first phase of a building beautification project was slated to commence today.
The first phase will be covering the front windows with a space-age appliqué that will feature TC's own Dallas Drake hoisting the Stanley Cup following Game 6 of June's Stanley Cup Finals, plus bigger-than-life cutouts of Red Wings Nick Lidstrom and Chris Osgood, and former North Stars greats Eric Elmblad and Steven Oleksy.
Additionally, parking lot banners featuring Red Wings Henrik Zetterberg and Pavel Datsyuk and current North Stars Kyle Bonis, Chris Heineman, Brandon Stephenson and Nate Urbaniak. Future plans include prodigious art of local high school players and GTHA members.
"It's a pretty exciting time for the Hockeytown North family," said business manager Rick Deneweth. "We have a pretty amazing product here, and this is just another step in the process of taking it to that next level. It was a way to honor one of our own in Dallas, and to help create some excitement around the one of the busiest hubs of activity in the region. The Red Wings and their people have been so helpful in putting some aspects of this together. It's an emblem of honor for Hockeytown North."
Arena visitors will walk underneath the giant photo of Drake to enter the rink.
"It'll probably be a little weird at first to see my ugly mug up there," joked Drake, who retired from the NHL after claiming his first Cup this spring with the team that originally drafted him in 1989. "But it'll be pretty cool having the Stanley Cup on the front of our building."
The other window treatments include a pair of North Stars alums who have gone on to play NCAA hockey. The photo of Elmblad, now playing for the University of Michigan, depicts his celebration following an overtime victory over Team USA in the first round of the 2006 North American Hockey League playoffs.
Oleksy, now starring at Lake Superior State University, is among the Stars' most popular players ever, and ended the 2005-06 campaign as the club's captain.
"We wanted to honor the guys who helped take the North Stars program to where it is today," said Kevin Endres, director of marketing. "And with the Red Wings coming into the building each fall, we wanted to acknowledge them as members of the Hockeytown North family as well."