North Stars' Jean commits to LSSU
August 31, 2008
by By Lance-Michael Correia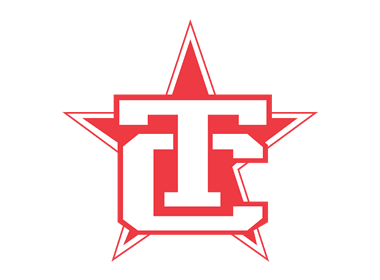 It wasn't long after Kyle Jean's family moved to Sault Ste. Marie from California that the youngster began to take a rooting interest in the local Lake Superior State University hockey team.

Almost 15 years later, Lake Superior State has a rooting interest in Kyle Jean.

The Traverse City North Stars forward effectively fulfilled the local-boy-makes-good axiom by accepting a scholarship to play at LSSU, starting in the fall of 2009.

"It's pretty amazing," said Jean, who reported to Traverse City on Sunday for the start of the current campaign. "I used to love going to Lakers games, I had a Lakers jersey. Kurt Miller even gave me an autographed stick one time. I never thought I'd get the opportunity to actually play there, to play in the CCHA, and now it's becoming a reality. It's pretty sick."

Ailments aside, Jean is described as a veritable kid-in-a-candy-store when he hits the rink by another Lake Stater, North Stars coach-GM Anthony Palumbo.

"He has the talent and the work ethic, but he just loves the game of hockey," said Palumbo, who hailed from just across the boarder in Sault Ste. Marie, Ontatrio, and captained LSSU to an NCAA championship in 1989. "Kyle eats, breathes and sleeps the game. His natural enthusiasm just to lace 'em up is something that has an effect on the [other] guys."

Jean was traded to TC from the Marquette Rangers last season. He played in 42 games between the Stars and Rangers, collecting seven goals and four assists to go with 30 minutes of box time.

All five of his goals with Traverse City came against his former team, including a trio of goals in the final weekend series of the 2007-08 season - a sweep that clinched the SmithBarney Challenge Cup series with Marquette.

"Kyle just scratched the surface of his immense potential," Palumbo opined. "He's a big kid (6-foot-3, 210 pounds), but he can play the finesse game, too. I think a local kid with his skill set and character will be a great fit for the [LSSU] program."
Jean, who amassed a 3.5 GPA en route to the collegiate ranks, plans to major in business. In the meantime, he knows the North Stars, who narrowly missed the final NAHL North playoff berth by two points last season, have some unfinished business.

"Of course, the ultimate goal is to first get in the playoffs, then to advance and play for a national championship," Jean offered. "I think we'd all agree on those goals, team-wise.

"I'm not looking for a certain number of goals or points or anything like that. If we go out and play the best we can, the wins will come - and part of that is just going out and having fun and playing like we did when we were kids."

Kids with Lakers jerseys, that is.