Crouse ready for new era in Alexandria
June 1, 2012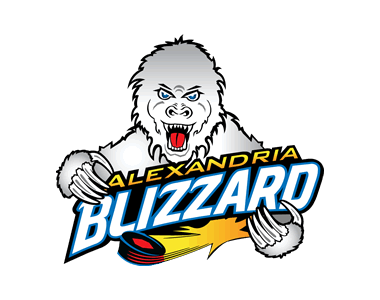 By Eric Morken, Alexandria Echo Press
Alexandria native Jeff Crouse had options after the Alexandria Blizzard made the decision to move its Tier II team to Brookings: Move to South Dakota or stay in Alexandria to help establish the Tier III team that will be coming to town for its inaugural season this September.
In the end, Crouse's personal ties to the area and the Blizzard's belief that he was the best man to get this team up and running led to him being named the new head coach for Alexandria's Tier III team.
Crouse started his coaching career by leading the Bantam A team in Alexandria years ago. In the years since, he has been an assistant for the Jefferson High School team and the original Minnesota Blizzard. His experience in the North American Hockey League (NAHL) includes three years as an assistant with the North Iowa Outlaws and one year as the head coach before serving as the assistant to Doc DelCastillo with the Blizzard for the past three seasons.
Crouse is already in the process of putting together a team that will take the ice at the Runestone Community Center next season. I sat down with him last Thursday to discuss how that's going, along with a number of other things about the move to Tier III in Alexandria.
Q: First of all, how excited were you to get this opportunity to be the head coach and get this team up and running?
A: I'm really excited. There were more positive things for me to stay in Alexandria. I decided to stay here and get the 3HL team up and running. I'm very excited. I've gotten great feedback from players around the area, around the state, around the country, so I'm just very excited to be a head coach again, especially in Alexandria.
Q: How will your experience in the NAHL help you in getting this team ready for its inaugural season?
A: That was one of the main reasons that they wanted to keep me here was to get this 3HL team running. I've been in the league for 10 years, so I know how everything works. I know the players and the recruiting. I've done all that for North Iowa and Alexandria, so as far as that goes, we're not going to miss a beat as far as getting players here.
Read the rest of the interview here.