3HL Entry Draft set for Tuesday, June 5th
June 4, 2012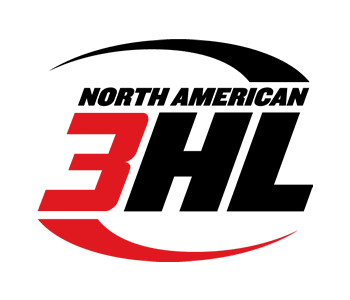 The 2012 North American 3 Hockey League (3HL) Entry Draft will be conducted online on Tuesday, June 5th at 5:00pm (central).
Draft results will be available by following @NA3HL on Twitter or at http://www.na3hldraft.com and the complete results by round/selection will be posted on http://www.na3hl.com at the conclusion of the draft.
There is no registration process to be eligible for the 3HL Entry Draft. Amateur players less than 21 years of age on December 31, 2012 who are not listed on an 3HL team roster or are listed on an 3HL team roster but played less than (10) 3HL regular season and/or playoff games during the 2011-12 season and did not accept a tender from an 3HL team prior to the 2012 3HL Entry Draft are eligible for selection in the draft.
The 3HL Entry Draft shall consist of 12 rounds. Each eligible 3HL Club shall be entitled to one selection per round unless it has acquired or lost selections due to approved trades with other 3HL Clubs.?
Eligible teams shall make selections in each round in reverse order of their finish in the 2011-12 3HL regular-season standings. New member clubs shall have their order of selection determined by lottery. If there is only one new member club, it shall have the first selection in each round.
2012 3HL Draft Order of Selection:
1. Breezy Point North Stars
2. Alexandria Blizzard
3. Battle Creek Revolution
4. Michigan Mountain Cats
5. Quad City Jr. Flames
6. Queen City Steam
7. Minnesota Flying Aces
8. Peoria Mustangs
9. Twin City Steel
10. Three Rivers Vengeance
11. Metro Jets
12. North Iowa Bulls
13. Toledo Cherokee
14. St. Louis Jr. Blues
15. Cleveland Jr. Lumberjacks
16. Granite City Lumberjacks
17. Flint Jr. Generals
For more information on the 3HL Entry Draft, visit: http://www.na3hl.com/draft