NAHL announces partnership with GDI
September 2, 2008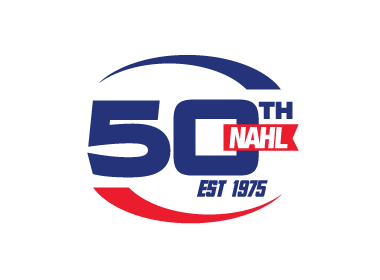 The North American Hockey League announced today that GDI (Goaltender Development Institute) has been named the Preferred Goaltending Development Partner and Preferred Goaltender Equipment Supplier of the NAHL.

"To partner with one of the most respected goaltender-specific companies in the world is an exciting opportunity for our league, specifically our current and future goaltenders," said NAHL commissioner Mark Frankenfeld. "GDI's expertise and professionalism speaks for itself and we couldn't be happier to have them play a role in the development of our student-athletes."

"We're excited to partner with one of the top junior leagues in North America," said GDI president Ian Clark. "The North American Hockey League has forged quite a reputation over the years for developing elite college and professional goaltenders, and we're looking forward to being a part of that tradition."

As part of the agreement, GDI will serve as the official sponsor of the NAHL Goaltender of the Week Award, Goaltender of the Month Award and Goaltender of the Year Award. It will also sponsor the All-NAHL First- and Second-Team Goaltenders, as well as the All-Divisional Goaltenders.

GDI will also sponsor the NAHL Showcase Tournament, Top Prospects Tournament and Robertson Cup Championship Tournament Top Goaltender Awards, as well as the Top Goaltender Awards for the NAHL Future Prospects Tournaments.

Notable goaltenders who played in the NAHL include: the Buffalo Sabres' Ryan Miller; the Washington Capitals' Brent Johnson; New York Islanders prospect and 2005 Frozen Four MVP Peter Mannino; St. Louis Blues prospect Ben Bishop; and 2001 Dallas Stars first-round draft pick Jason Bacashihua.

NHL players on GDI's client list include: Alex Auld, Dan Cloutier, Marc Andre Fleury, Johan Hedberg, Johnson, Roberto Luongo, Dany Sabourin and Curtis Sanford.

GDI provides a completely unique, world-class development experience for ice hockey goaltenders of all skill levels. Its revolutionary, comprehensive and integrated approach combines regional and national training camps, private instruction, conditioning programs, mentorship, customized gear, the publication of The Goalie News, the GDIadvantage online training resource and Satellite Training Centers to develop netminders that go into every fight knowing they're the best they can be. Targeted at goalies age eight to 18, GDI's experienced coaching staff, led by NHL consultant and GDI founder Ian Clark, has coached more than 100 goaltenders playing in the NHL, Minor Pro, Major Junior and NCAA Division I levels of hockey. GDI is based in Dallas. For more information about GDI, please visit www.gdihockey.com.

The North American Hockey League, the only USA Hockey-sanctioned Tier II league boasting 19 teams from across the country, including the esteemed USA Hockey National Team Development Program, prides itself on the social maturity and skill development of student-athletes ages 16-20 with aspirations of advancing to collegiate and/or professional hockey. For more information on the NAHL, visit NAHL.com.

The NAHL's 33rd season commences at the sixth annual NAHL Showcase Tournament from September 17-20 at the Schwan Super Rink in Blaine, Minn. For more information on the event, visit NAHLShowcase.com.