3HL coaching alums Cooper and Flanagan win Calder Cup
June 12, 2012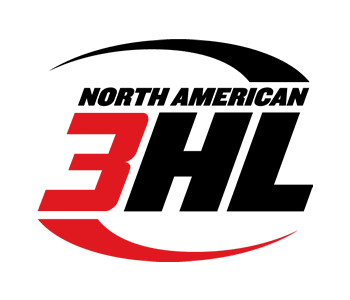 Two coaches, Jon Cooper and Mike Flanagan, who got their starts coaching in the North American 3 Hockey League (was the CSHL at the time) celebrated an American Hockey League (AHL) Calder Cup Championship over the weekend as the Norfolk Admirals swept the Toronto Marlies, 4 games to 0, in the Calder Cup Finals with a 6-1 win in Game 4 on Saturday.
The Admirals are led by head coach Jon Cooper, who got his coaching start with the 3HL's Metro Jets. He is also a former NAHL Coach of the Year with the St. Louis/Texarkana Bandits of the NAHL. Earlier in the season, Cooper was awarded the winner of the Louis A.R. Pieri Memorial Award as the AHL's outstanding coach for the 2011-12 season.
Cooper joined the Tampa Bay Lightning organization in August 2010 as head coach of their top development affiliate in Norfolk following a prolific career in the U.S. junior ranks. Cooper was a head coach in the CSHL (now the 3HL) for the Metro Jets prior to working in the NAHL from 2003-08 for the Texarkana/St. Louis Bandits franchise. While in St. Louis, Cooper led the Bandits to back-to-back Robertson Cup championships in 2007 and 2008. Cooper was named NAHL Coach of the Year during the 2005-06 and 2007-08 seasons while compiling a 223-93-17 regular and postseason record in five seasons with the Bandits organization. Following his time in St. Louis, Cooper spent two seasons in the USHL as the head coach of the Green Bay Gamblers, where he led the team to a league championship in 2009-10.
Behind the bench with Cooper for the Admirals title run was assistant coach Mike Flanagan, who also coached in the NAHL. Like Cooper, Flanagan began his coaching career in the CSHL (now 3HL) with the then Grand Rapids Owls. He later moved on to coach in the NAHL, first as Cooper's assistant in St. Louis and later had head coaching stints with both the Kenai River Brown Bears and Wichita Falls Wildcats before moving on to coach in the AHL.