NAHL, 3HL announce tryout camps for on-ice officials
June 14, 2012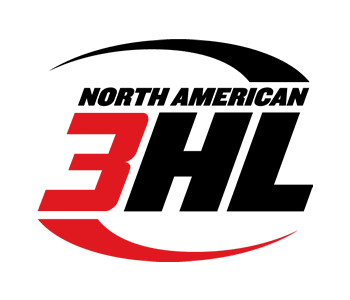 The North American Hockey League (NAHL) and the North American 3 Hockey League (3HL) are pleased to announce tryout camps for on-ice officials for the upcoming 2012-13 season.
The on-ice officials that work and officiate all NAHL and 3HL games are assigned by USA Hockey's Officiating Development Program (ODP). The NAHL and 3HL provide over 1,300 combined games per season for the ODP to utilize in the development and education of officials. The ODP is a training ground for young and aspiring officials to gain valuable experience using in-game instruction and coaching as they work their way up through the ranks, eventually aspiring to work at the NCAA or Professional hockey levels.
In addition to the NAHL and 3HL levels, the ODP works in partnership with the North American Prospects Hockey League (PHL), providing nearly 1,000 games for the officiating program to utilize for development and education.
"We are an exceptional rung in the ladder for the development of these young men looking to continue their careers as officials," said Chris Allman, the NAHL's Coordinator of Officials. "We have a great relationship established with Scott Brand, who oversees the next few levels of the development chain, which puts us in a great position be able to select the best of the best out of the officiating pool across the United States."
Camp dates for officials for the 2012-13 season are as follows:
Minnesota Camp (St. Paul, MN): August 9-12, 2012
Michigan Camp (Farmington Hills, MI): August 16-19, 2012
Both camps are done on a tryout basis and those who attend the camps will have an individual interview at the conclusion of camp to offer an assessment of skill and ability as it compares to others in camp, along with potential involvement with the ODP will be for the 2012-13 season. The camps are highly competitive and require all participants to be in good physical condition heading into the camp.
Those who are current or former hockey players are encouraged to consider officiating. Playing experience at higher levels is an advantage, and if applicants are former players at the junior level or higher, there is almost no experience needed to come to camp and start a new career in hockey. There will very limited space at both camps, so please take the time to fill out the enclosed form expressing your interest.
CLICK HERE FOR OFFICIATING CAMP FORM AND FAQ