3HL announces teams, divisional alignment for 2012-13 season
June 20, 2012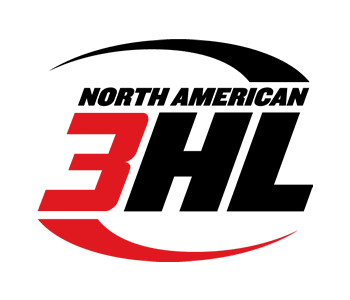 The North American 3 Hockey League (3HL) has announced its teams and divisional alignment for the 2012-13 season. The 17-team league will be divided into three divisions (Central, East and West) spanning seven states.

The Central Division will be the only division with five (5) teams: the Battle Creek Revolution, Peoria Mustangs, Quad City Jr. Flames, Queen City Steam and St. Louis Jr. Blues.

The East Division will feature six (6) teams: the Cleveland Jr. Lumberjacks, Flint Jr. Generals, Metro Jets, Michigan Mountain Cats, Three Rivers Vengeance (formerly the Pittsburgh Jr. Penguins) and Toledo Cherokee.

In the West Division, six (6) teams will compete: the Alexandria Blizzard, Breezy Point North Stars, Granite City Lumberjacks, Minnesota Flying Aces, North Iowa Bulls and Twin City Steel.
The 2012-13 regular-season schedule and 2013 3HL Silver Cup playoff format will be announced on a future date.