NAHL announces partnership with Match-Up Promotions
June 25, 2012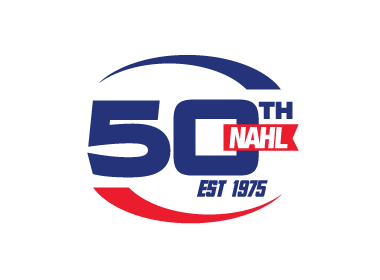 The North American Hockey League (NAHL) is pleased to announce that Match-Up Promotions has been named the preferred promotional product supplier to the NAHL, NAPHL and NA3HL. Match-up consists of an animated group of professionals who have their finger on the pulse of the promotional product and branded apparel industry.
From custom apparel that people actually wear to specialty items that squeeze the stress out of any business situation, corporate gifts, to game day giveaways that have the kids smiling like it's their birthday—Match-up is a creative marketing firm that provides unsurpassed customer service with a smile affixed to the items of a team's choosing.
Some of Match-Up clients include: the Atlanta Falcons, Indiana Pacers, Jacksonville Jaguars, Kansas City Royals, Miami Heat, New Orleans Saints, New York Yankees, Orlando Magic, Tampa Bay Lightning and Washington Nationals. Match-Up's goal is to get the team's brand noticed by the right people in the right places. Their exclusive and in-house graphic design team is able to take a team's vision and create promotional merchandise that fans will love.
"As we have done for many years, Match-Up Promotions will do many things to help enhance the game day experience. We`ll be involved in marketing, new product development, and providing products that will keep sponsorship dollars coming in and ticket sales rising," said David Park, Producer for Match-Up Promotions. "We pride ourselves on providing items that allow the fans to immerse themselves in the adventure and experience the great highs of the game. We`re pleased to be associated with the NAHL and look forward to our ongoing partnership for years."
"Two of the most important things for our member clubs are branding and the fan experience, and this relationship with Match-Up will provide the opportunity for the respective teams in our leagues to enhance both," said Sara Danielson, Creative and Marketing Coordinator for the NAHL. "Match-Up's wide array of products combined with their exemplary service make them a natural fit and an exciting new partner."
Visit Match-Up Promotions online at: www.matchuppromotions.com