NA3HL releases 2012-13 regular season schedule
June 29, 2012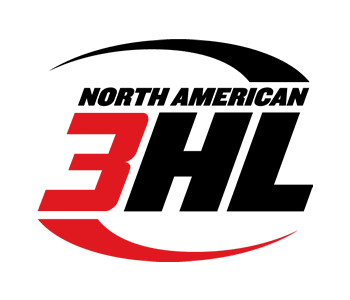 The North American 3 Hockey League (3HL) has announced the release of the 2012-13 regular-season schedule. Entering its third full season as the 3HL, the league is one of six USA Hockey-sanctioned Tier III Junior leagues and serves as one of the top training grounds in the country by providing the best coaching, exposure and developmental vehicles available for student-athletes in its classification. This past season, close 100 3HL players made commitments to play at the next levels of junior or college hockey.
View the 2012-13 3HL Regular Season Schedule
Each of the 17 teams in the league's three divisions - the Central, East and West - will play 48 regular season games.
The regular season will commence on September 8, 2012 and conclude on March 10, 2013.
In 2012-13, the 3HL will hold two, league-wide Showcase Tournaments, in which all 17 teams will be in one location to play four regular season games. The first 3HL Showcase will be held from November 30-December 3, 2012 at the Schwan Super Rink in Blaine, Minnesota. The second 3HL Showcase will be held from February 17-20, 2013 at the Troy Sports Center in Troy, Michigan.
Details and a schedule for the 2013 3HL Top Prospects Tournament will be announced on a future date. The 2013 3HL Silver Cup Championship Tournament, which crowns the 3HL's playoff champion, will be held from March 27-31, 2013 at the Fox Valley Ice Arena in Geneva, Illinois.