Alum Heeter high on Flyers prospect list
July 13, 2012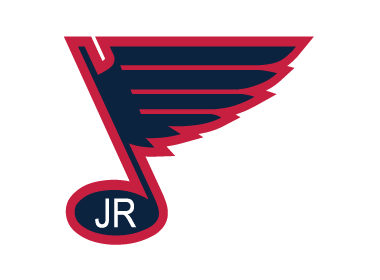 A growing trend in the NHL seems to be goaltenders being signed and selected that are just as big, if not bigger, than the defensemen who play in front of them. For the Flyers, all you would need to do is look at the vitals.
Enter former St. Louis Jr. Blues goaltender Cal Heeter, the former Ohio State University netminder that the club signed to a two-year contract on March 6. Heeter, 6'4'' and 195-pounds, enters first his pro season of hockey with the Flyers after developing for a full four years with the Buckeyes.
Heeter, who is a St. Louis native, played in the 3HL (then CSHL) during the 2005-06 season for the St. Louis Jr. Blues. During that season he compiled a 27-0-0 record with a 1.37 GAA and a .949 save % also recording 7 shutouts. Heeter backstopped St. Louis to a Junior B National Championship that season.
"He shined [at OSU]," said Flyers' scout and former goaltender Neil Little. "He's a talented young guy. He's a big kid and he moves very well. He moves like a six-footer and he's 6-4, so he's very athletic."
While at Ohio State, Heeter recorded a 39-36-11 mark, 2.58 goals-against average and .915 save percentage in 94 games playing for the Buckeyes in the Central Collegiate Hockey Association.
Throughout his OSU career, Heeter was voted team MVP as a junior and was named CCHA Goalie of the Week three times, and a national player of the week honoree, which also includes many academic honors - a three-time Ohio State Scholar-Athlete and a two-time Academic All-Big Ten.
Back on March 12th, the Flyers signed Heeter to a two-year contract.
Read the rest of Heeter's story here.