NAHL partners with Cardinal Sports
September 16, 2008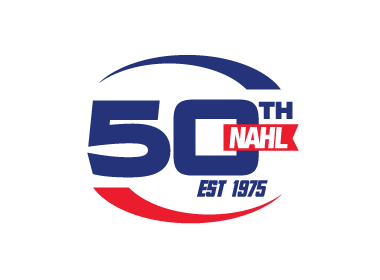 The North American Hockey League announced today that Cardinal Sports Management Inc. has been named the Official Recruiting Firm of the NAHL.

As part of the partnership, Cardinal Sports will provide current and prospective NAHL players with a variety of services to enhance each player's academic preparation and standing, as well as promotion services designed to enhance each player's recruitment opportunities both within the NAHL and at the collegiate level.

"Solidifying a relationship with Cardinal provides the NAHL with a tremendous asset to our future players as they work towards fulfilling their dreams on the ice and in the classroom," said NAHL commissioner Mark Frankenfeld. "Cardinal's mission runs parallel to the strengths and goals of our league of putting all student-athletes on the right path for success."

"Cardinal Sports is excited about the partnership formed with the NAHL," said Brent Grieve, COO of Cardinal Sports Management Inc. "The success of the NAHL over the past few seasons in developing and advancing players to the collegiate level has been impressive. Cardinal Sports hopes to assist the league in improving on its success and the overall experience and preparation each player receives from this partnership."

Cardinal will assist with the academic profiling of current and future NAHL players and will provide services designed to enhance the exposure and promotion of all prospective players. Cardinal will also oversee the NAHL's "Direct Connect" network, designed to educate future players about opportunities within the NAHL.

Cardinal Sports Management Inc. (CSM) is the leading recruiting service firm for college and university hockey programs in the United States and Canada. Cardinal Sports provides services to student-athletes interested in pursing an athletic scholarship or financial aid package to a post-secondary institution. Cardinal Sports also provides a range of services to junior hockey leagues and teams with respect to development, promotion and operations. To learn more, visit www.cardinalsportsgroup.com.

The North American Hockey League, the only USA Hockey-sanctioned Tier II Junior A league boasting 19 teams from across the country, including the esteemed USA Hockey National Team Development Program, prides itself on the social maturity and skill development of student-athletes ages 16-20 with aspirations of advancing to collegiate and/or professional hockey. For more information on the NAHL, visit NAHL.com.

The NAHL's 33rd season commences at the sixth annual NAHL Showcase Tournament from September 17-20 at the Schwan Super Rink in Blaine, Minn. For more information on the event, visit NAHLShowcase.com.