Flint head coach Jeff Worlton makes jump to NAHL
August 15, 2012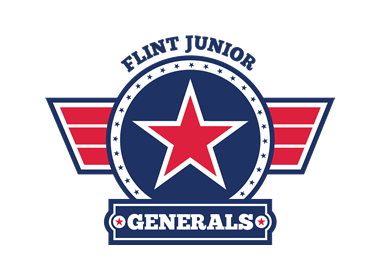 The Corpus Christi IceRays of the North American Hockey League (NAHL) held a press conference on Tuesday releasing the logo that celebrates the 15th anniversary of ice hockey in the Coastal Bend. Also, former professional hockey player and collegiate hockey coach Jeff Worlton, the bench boss for the Flint Junior Generals of the North American 3 Hockey League (3HL), was officially named the teams' new assistant coach.
"Jeff was a no-brainer for this organization," said head coach Justin Quenneville on the addition of Worlton.
In his pro days, the Rochester, MN native began in the WSHL before playing several years in the ECHL, CHL, and UHL. In the 2000-01 season, Worlton notched 15 goals and 52 assists in 67 games for the Simcoe Wolves.
"He has the experience and is well respected in the hockey world." Quenneville added. "He represents everything I believe in through his work ethic, loyalty and passion for the sport. We are excited to have him on board and I look forward to begin working with him."
Worlton led the Jr. Generals to the best regular season record in the 3HL last season at 35-10-3. He also helped 11 players from the 2011-12 team advance to other junior or collegiate hockey opportunities.