17 Teams in 17 Days: Michigan Mountain Cats
August 29, 2012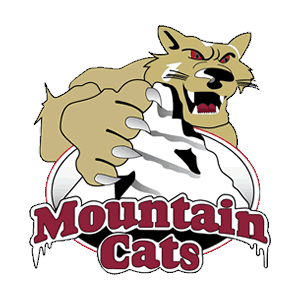 The '17 in 17' series features an in-depth look into all 17 NA3HL teams, with a new team being highlighted daily, leading all the way up until the start of the regular season on Saturday, September 8th. '17 in 17' will go in-depth into each 3HL team and will include interview with all 17 3HL head coaches as they prognosticate and break down their outlook for the upcoming season.
Michigan Mountain Cats
Head Coach: Chad Grills
Assistant Coach: Travis Brayan
2011-12 Record: 13-32-3, 29 pts. - 3rd in North Division
Playoffs: Lost in the Division Semi-Finals to Queen City, 2-0
2012-13 Division: East (2011-12 North)
Opening Night: Saturday, September 22nd vs. Flint – 6:45 pm at Great Lakes Sports City
With the move to a new division and a new arena, the Michigan Mountain Cats will be getting a refreshing start to the 2012-13 season. After the realignment of divisions and the addition of new teams Alexandria and the Breezy Point, the Mountain Cats were placed in the East Division, matching them up against all new opponents with the exception of Toledo.
The Michigan Mountain Cats will now be calling Great Lakes Sports City in Fraser, Michigan home. Last year, the Cats played out of Farmington Hills Arena, but had to find a new home due to scheduling complications. "It was difficult last year not being able to stay at our rink. We had to pack up and go home after each game. Now we get to practice and play at our home rink, having a home base will create a motivated environment for the players," said Head Coach Chad Grills, reflecting on the move.
Great Lakes Sports Center is a unique facility in that it is the only five-rink ice complex in all of the United States. The complex also features a 3,000-seat arena, home team locker room and a training facility. Grills' anticipates the teams arrival to Fraser will come with a warm welcome. "We hope to grow our fan base this year. There used to be an old pro team in the area called the Motor City Mechanics, so we invite the fans that have been missing the hockey experience to come and check us out. "
With the new location in place, Grills and assistant coach Travis Brayan have been putting together the team to take on the new division. "We spent all summer scouting in the Michigan area. Overall, we had 17 kids sign and more are coming in. The players are coming in with midget major, high school and junior experience. There are even some players born in 1995 coming in looking to make names for themselves," Grills said.
Backing up the rookies are five returning veterans; forwards Marshall Helton, Ethan Baker and Kade Morrison, defensemen John Arms and goaltender Dylan Martin. All will play a crucial role in helping mold a new Michigan Mountain Cats team and take on new opponents. "Moving to the new division, we know it's going to be tough playing against Flint, Cleveland, Metro, Three Rivers and Toledo. Honestly, those are some of the top teams in our league," Grills said. "As a team, we need to work hard and hopefully we can avoid injuries to keep the team consistently strong. We want to improve, get more wins, move up in the standing and make a push in the playoffs."