Former Steel goalie Kramar move onto pro hockey
September 12, 2012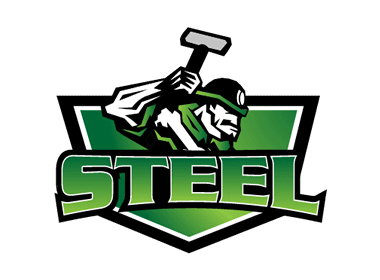 By: Cale Arhart
Last season Russian goaltender Vlad Kramar started the season as a member of the Twin City Steel in the NA3HL and advanced to the NAHL to play for the Topeka Roadrunners in February of the 2011-2012 season.
Less than a year after playing for the Steel and Roadrunners Kramar has signed a pro contract in the Russian MHL (affiliated to the Russian KHL) with the Astana Kazakhstan Snow Barys.
This is a true inspiration kind of story and great news for everyone that has been involved in Vlad's young career.
Coming to the states last season to play for the Steel was a tough adjustment for Vlad. He struggled early on with his confidence and really did not see much playing time. During the Chicago Showcase he was pulled during the first period of the first game in what would be his only playing time of that showcase.
This was big turning point for Vlad with the Steel, a red flag went up. He had been struggling to find his game all year at that point. It was that next week at practice that the staff saw a whole new human on the ice. The compete level and great player the Steel knew he was came back out in him.
Current head coach of the Steel Aaron Slagle and assistant coach to Vlad last season remarked about Vlad's turning point -
"We could not put a puck past him in practice after that Chicago Showcase. That was no exaggeration. He was fun to watch during practice. He opened up to staff and reached out in a way he hadn't before, he was positive and focused. Something we did not see early in the year."
Over the next three weeks the whole Steel team and staff could see that his play belonged at another level. It was this play that earned him a spot with the Topeka Roadrunners who had a injured goaltender at the time. Vlad proved to be the one to step in and help out.
This news goes to show you that at no point, bottom or top of the depth chart during the season, is it to late to give up on achieving your goals. Simple adjustments such as attitude, and willing to give a little extra for yourself and team can go the distance. Opportunity's are always there in any situation. Its just waiting to be taken. Vlad was one who earned and took his.