Stars shining bright after sweep
October 6, 2008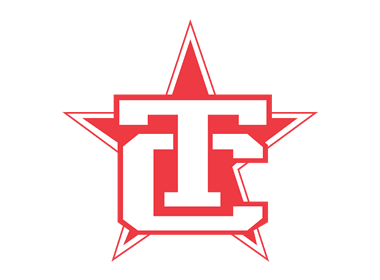 Read the full NAHL Weekly Release.
Slow out of the gates in recent years, the Traverse City North Stars are doing their best to buck that trend this season, jumping out to a 6-2 start thanks in part to a two-game sweep of the Alpena IceDiggers last weekend.

"Last season a slow start really hurt our ability to challenge for a playoff spot in March," said North Stars head coach Anthony Palumbo. "So those wins are big; it keeps us in a good position in our (North) division, which is again proving to be as tough as they come."

Kyle Bonis and Marc Thompson (game-winner) struck for the North Stars' goals and netminder C.J. Motte turned aside 21 shots as Traverse City downed Alpena on Friday, 2-1.

The next night, Bonis' overtime tally lifted the North Stars to a 5-4 triumph. Chris Salomone rang up two goals for TC, and Nate Urbaniak chipped in with three assists. Between the pipes, Brandon Stephenson stopped 18 shots.

"It was a pretty solid effort all weekend," Palumbo said. "We got to play every single skater on our roster, and I've yet to find a weak link - that's a good sign."

Bonis, 19, named the team's captain last week, has returned in top form. The second-year forward from Lindsay, Ontario, has found an early knack for coming up big in critical moments.

"Kyle just finds a way to score goals," said Palumbo. "They're important, timely goals, usually. He's obviously got the talent, but he's also an intense leader and the guys pick up on that and sort of feed off that."

The third-year Urbaniak, a 20-year-old from Perrysburg, Ohio, is also starting to find his groove offensively.

"He and Kyle form a really good one-two punch," said Palumbo.

Only 16 year old, Motte, from Port Huron, Mich., has risen to the occasion, delivering a clutch performance on Friday to pick up his third win of the young season.

"He was definitely a key in that win," said Palumbo. "He's proven he can play at this level and make a huge impact. We knew he was good coming in, but C.J. has been even better than we expected even sooner than we expected."

Second-year forwards Kyle Jean, a Lake Superior State recruit, and Eric O'Hearn are also establishing themselves as versatile contributors.

"They've really stepped up this year and taken on big roles with our team," said Palumbo. "They're logging minutes on the penalty kill and the power play and they're also providing us another line with an ability to create offense at any time."

Pleased with the North Stars' start - particularly his team's balanced attack up and down the lineup – Palumbo's focus now is tightening the screws defensively.

"Timely goals and timely saves - that's the formula we're winning with right now," said the coach. "It's still early in the season, but we like the determination and grit we've been playing with.

"I think the big thing is that everyone has contributed. It seems that every night someone has stepped up for us."

With a 2-0 record at home this season, the North Stars have a chance to improve on that mark over the next month. The team's next eight games are slated for Traverse City's Center ICE arena commencing this weekend against the U.S. Under-17 Team.

"You always want to take advantage of your home games and I think this upcoming stretch could provide us with a great opportunity," said Palumbo.
AROUND THE NAHL
ALASKA AVALANCHE: The 3-1 Avalanche begins its post-NAHL Showcase Tournament schedule this weekend with a pair of games at Kenai River.

ALBERT LEA THUNDER: Niko Kapetanovic and Danny Wood each struck for a goal and an assist in two losses for the winless Thunder.

ALEXANDRIA BLIZZARD: Goaltenders Ryan Leets (25 saves) and Dylan Woodring (25 saves) both picked up a win between the pipes for the Blizzard last weekend.

ALPENA ICEDIGGERS: Jimmy McCusker and Josh Nicol each rang up two goals as the IceDiggers dropped a pair of games to Traverse City.

BISMARCK BOBCATS: Despite two losses, Will Aide's character continues to impress. "The intangibles he brings to our team can't be measured on the scoresheet alone," said Bobcats head coach Byron Pool. "He has a tremendous amount of energy and grit."

FAIRBANKS ICE DOGS: Steve Zierke picked up two goals and three assists in two games against Kenai River, including the game-winning marker in Friday's 9-1 triumph.

KENAI RIVER BROWN BEARS: Nevada native Kyle Clay banked two goals in regulation and the winning goal in Saturday's shootout in two games against Fairbanks.

MAHONING VALLEY PHANTOMS: Jordy Trottier struck for a pair of goals, including the game-winner, in the Phantoms' 5-3 win over Motor City on Saturday. "Jordy worked very hard all weekend to create scoring chances and he was rewarded," said Phantoms assistant coach Curtis Carr.

MARQUETTE RANGERS: Idle last week, Marquette travels to Alpena for a pair of games against the IceDiggers this coming weekend.

MOTOR CITY MACHINE: Jared Williams (goal, assist) and Ryan Misiak (two assists) were the Machine's only multiple scorers as Motor City dropped a pair of games to Mahoning Valley.

NORTH IOWA OUTLAWS: The Outlaws are benefiting from the veteran leadership of third-year defenseman Jon Crouse. "With the amount of turnover we had from last season, having a returner like Jon is very important to the development of our team," said Outlaws head coach Jeff Crouse.

OWATONNA EXPRESS: Dmitry Lugin, from Moscow, and Marian Fiala, from Slovakia, accounted for the Express' goals in its 4-2 loss to Alexandria on Friday.

SPRINGFIELD JR. BLUES: With last weekend off, the Jr. Blues head to Alexandria for two games this weekend, marking a rematch of last year's Central Division playoff finals.

ST. LOUIS BANDITS: Grant Gorczyca racked up a goal and three assists, including one on Dan Olszewski's game-winner on Sunday, in the Bandits' two-game sweep over Wichita Falls.

TOPEKA ROADRUNNERS: Idle last week, the 6-0 RoadRunners take their perfect record up to Fairbanks this weekend for a pair of games, a rematch of last year's South Division playoff finals.

TRAVERSE CITY NORTH STARS: Marc Thompson scored the game-winning goal in TC's 2-1 win over Alpena on Friday and assisted on Eric O'Hearn's game-tying goal the next night.

TEAM USA: The U.S. teams were idle from NAHL competition for a second straight week. The Under-17 Team travels to Traverse City for a pair of games this weekend.

WENATCHEE WILD: The Wild has another weekend off before playing its first home game at the brand-new Town Toyota Center on Thursday, October 16 against Topeka.

WICHITA FALLS WILDCATS: With a goal and three assists, defenseman Shawn Jameson was the Wildcats' top point-getter as they fell twice in St. Louis last weekend.