September 18, 2012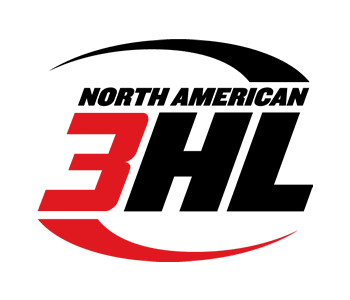 The second weekend of the 3HL's 2012-13 season is in the books and teams have already started to separate themselves in the standings. Let's take a look at this past weekend's action:
Central Division: The St. Louis Jr. Blues, who were a 3HL Silver Cup Finalist a season ago, appear to be the odds on favorite to head back to the tournament from the Central Division. The Jr. Blues posted another weekend sweep, this time of the Twin City Steel as they beat them a combined 11-2 in the weekend sweep. The Queen City Steam are enjoying life in their new division as they sit right behind St. Louis in 2nd place in the division with a 3-1-0 record thanks to a weekend sweep over Toledo. The Quad City Jr. Flames opened their season with two close losses to the Alexandria Blizzard and the Battle Creek Revolution were swept by the Metro Jets. The Peoria Mustangs were idle.
East Division: The Cleveland Jr. Lumberjacks made a statement with their weekend sweep of the Three Rivers Vengeance. Cleveland forward Andrew Mitch is currently tied for the league lead in points with eight. The Cleveland offense exploded for 12 goals in the two-game weekend series. The Metro Jets opened their 2012-13 campaign with a weekend sweep of the Battle Creek Revoltion. Veteran forward Doug Andrews recorded eight points over the two games and now shares the 3HL scoring lead. The Flint Jr. Generals and the Michigan Mountain Cats were idle.
West Division: The defending 3HL Silver Cup Champion Granite City Lumberjacks picked up right where they left off with two wins to open the 2012-13 season. On Friday, DJ Vold scored the overtime winner in a 4-3 win over North Iowa. On Saturday, it was another 4-3 win, this time against the Minnesota Flying Aces. The Alexandria Blizzard had an impressive 3HL debut with their sweep of Quad City, which included a 2-0 shutout on Sunday by goaltender Kyle Miller. The North Iowa Bulls opened up their season with the OT loss to Granite City, but then rebounded for a big 8-2 win in Breezy Point, spoiling the North Stars debut in the 3HL. Minnesota lost the one game to Granite City, while the Twin City Steel were swept by the St. Louis Jr. Blues.