College list already taking shape
October 16, 2008
by By Brian McDonough | NAHL.com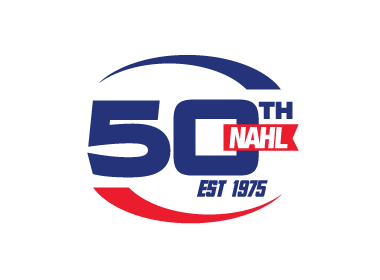 The NAHL's college commitment list took on a life of its own this fall.

In addition to the 29 players from the U.S. National Team Development Program's Under-17 and -18 Teams, 17 others have already committed to Division I programs.

Among them is the North Iowa Outlaws' Anthony Raiola, who has locked down his commitment to the University of Massachusetts for next season.

With the blessing of the UMass coaching staff, Raiola, an 18-year-old defenseman from Minnetonka, Minn., decided on the NAHL to maximize his ice time as he polishes his game for the powerhouse Hockey East conference.

"I'm kind of blown away," Raiola said of his first impressions of the NAHL, which produced over 100 NCAA Division I and III players last season. "I think it's a lot better than I expected it to be."

Raiola, one of two Outlaws to have already made his college plans (University of Minnesota Duluth recruit John O'Neill is the other), couldn't be happier with his surroundings. That and his family is just a couple-hours-drive-north in Minneapolis.

"I'm having a blast down here with my friends and I think my coach (Jeff Crouse) is doing a good job," said Raiola, who has four points on three goals in his first nine games. "We have a great team that can do a lot of damage later on in the season."

For Raiola, logging plenty of minutes in key situations with the Outlaws, who host this year's Robertson Cup Championship Tournament, is what he needs most as he works towards his next challenge out east.

"Right now, I'm just glad to be on the power play and out on the ice a lot, because that's what my college coaches expect," he said. "I'm just trying to develop and get as much ice time as I can."

Other NAHL teams with multiple college commitments to date include the Mahoning Valley Phantoms, who boast four: Michael Gunn (Michigan State University); Alex Lippincott (Ohio State University); Mike Miller (Bowling Green State University); and Brad Smith (Ohio State).
The Fairbanks Ice Dogs have three players with college plans already sealed: Austin Block (Air Force Academy); Randy Cure (Mercyhurst College); and Andrew McCabe (University of Nebraska-Omaha).

The St. Louis Bandits (Clinton Bourbonais, Air Force; Andrew Hamburg, Colorado College), Traverse City North Stars (Kyle Jean, Lake Superior State University; David Johnstone, Michigan State), and the Wenatchee Wild (Mac Carruth, Minnesota-Duluth; Adam McKenzie, Air Force) each have two players committed.

Two other players with college plans already staked are the Springfield Jr. Blues' Jon Bobb (Army) and the Topeka RoadRunners' Gustav Bengtson (University of Alaska-Anchorage).

"I think it's great for the NAHL and all the players in our league to have players with prior D-I commitments," said Crouse. "It lets the rest of the players in the league and other college scouts realize how good the talent level is here."

That and it helps attract more prospects to what has been known for years as a perennial producer of top college and professional talent.

"It allows us as coaches to recruit and go after some of the top players in the U.S.," Crouse added. "It just makes the NAHL a better league overall."