Wildcats' Delaurell headed to Air Force
October 17, 2008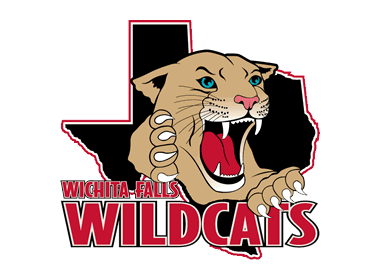 The Wichita Falls Wildcats have announced that second-year forward Kyle Delaurell has committed to the Air Force Academy (Atlantic Hockey) for next season.

Delaurell, from Mission Viejo, Calif., leads the Wildcats in scoring after six games with five goals for 12 points. The 19-year-old was also named to this year's NAHL Showcase All-Tournament Team.

"I played two years (of Midget hockey) in Colorado Springs and I really liked it out there," said Delaurell. "I'm good friends with the coach's son, and I know (Air Force) Coach (Frank) Serratore well, so it's going to be a comfortable situation for me. It's a great school."

Delaurell will be the third Wichita Falls player to skate for the Falcons. Former Rustlers forward Jay Medenwaldt and goaltender Peter Foster played at Air Force from 2003-07.

Delaurell, acquired last season just before the trading deadline from the USHL's Lincoln Stars, tallied three goals for 10 points in 16 regular-season games and added two goals in the Wildcats' first-round playoff series against Fairbanks.