Opilka leading the charge for St. Louis Jr. Blues
October 3, 2012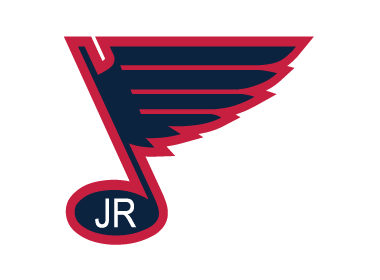 Tyler Opilka was already facing an increase in responsibilities as the only returning defenseman on the St. Louis Junior Blues roster.
The Blues, who won the Central Division and reached the North American 3 Hockey League playoff finals last season, opened with a shortage of defensemen, causing Opilka's role to grow even larger.
Opilka's response to the increasing demands has him on top of the league statistically and is a major reason why St. Louis has the league's best early-season record at 6-0.
"Tyler, last year, was a very sound, stay-at-home type defenseman," St. Louis coach J.P. Beilsten said. "He'd make the simple plays. He was a very meat-and-potatoes type player — make simple passes, get the puck out of the zone."
Now, he is providing so much more.
Opilka and defense partner Kyle Meeh share the NA3HL lead for scoring by a defenseman. Opilka is also a league-best plus-14, while Meeh is plus-13 and no one else in the league has reached double figures.
Throw in a preseason tournament title at the United States Hockey League's Western Shootout and Opilka has already produced more offense than the entire 2011-12 season.
"It really wasn't something that I was expecting this year," said Opilka, a 6-foot, 185-pounder. "But I got off to a good start, got some points in San Jose and it carried over.
"It's a role I'm looking forward to filling this year."
Opilka scored five goals in six games in San Jose on Labor Day Weekend. In the tournament, he was playing with a group that included the 19 Midget-eligible players on the 25-player Blues roster and a one fill-in, goalie Luke Opilka, Tyler's brother, from the Amateur Blues Midget Major AAA team.
"That was a really good sign that our Midget guys bought into the system right away," Tyler Opilka said. "That was basically all of our new guys who went out to California.
"We had a really good showcase and we sort of bonded over that."
Opilka and his teammates carried the strong start into the regular season.
"I expected more offensive production because of the roles he's in, but the numbers he has produced this early in the season are a nice surprise," Beilsten said.
The 17-year-old from St. Louis had two goals and an assist during a 7-1 win over the Twin City Steel in the second weekend. He had a goal and an assist Sunday while going plus-5 in a 7-0 win over the Quad City Jr. Flames.
"He's kind of come out of the gate with an offensive flair that he didn't have last season," Beilsten said.
Opilka has three goals and four assists in six games, while helping make sure the team has remained strong on the defensive end. The Blues have allowed just one goal and 18.8 shots per game.
With Devin Mayer just returning from an illness, forwards P.J. Adams and Tommy Winkler began the season on defense.
"Our defense has been very solid all the way through and Tyler's a big part of that, being our only returning D," Beilsten said. "We've been able to keep shots down pretty low in a lot of games and allow our goalies to do the job they're supposed to do.
"It's a combined effort of our forwards giving the effort and getting back and our defensemen doing a great job of standing guys up early and not giving up our zones."
Opilka said he is not surprised by the team's defensive success.
"I knew at tryouts with the goaltenders that we signed and the defensemen that we brought in that we'd have a good solid defense and that also we have some very good offensive talent."
Opilka can now be added to the list of talented offensive weapons.
Story courtesy of Red Line Editorial, Inc.