3HL launches redesigned and new-look website
October 5, 2012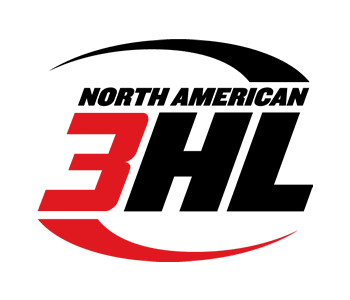 The North American 3 Hockey League (3HL) has unveiled the redesign and launch of their website at www.na3hl.com. The website was redesigned to enhance user functionality and has an overall simplified look. Particular attention was directed to the front of the home page as the league look to emphasize and highlight the most used features by the visitors to na3hl.com. The complete menu bar is now located at the top of the page, complete with drop down subtopics.
"The purpose of NA3HL.com follows the same path and goal as the other league-wide partners of the 3HL…to provide current, time sensitive, and critical league information in the most efficient manner that our viewers can enjoy," said 3HL President Mark Frankenfeld. "NA3HL.com exchanges a multitude of information online and it is essential that all players, coaches, teams, scouts, media, parents, friends and fans have a singular location to access that information anytime and from anywhere."
The quick use buttons on the right hand side include link to watch all 3HL games live through their official broadcast provider, FASTHockey. A Player Advancement tab is also included, which details 3HL players who have signed NAHL tenders or alumni who have advanced onto the higher levels of junior or collegiate hockey.
Links to the 3HL's hockey partners at the North American Hockey League (NAHL) and North American Prospects Hockey League (PHL) are also prominently featured.
It also features a link to all of the 3HL's upcoming events like the two 3HL Showcase Tournaments in Blaine, MN and Troy, MI and the 3HL Top Prospects Tournament in May.
The site is the official source for 3HL scores and statistics provided by Pointstreak and additional features such as: the Combat Hockey 3 Stars of the Week, Combat Hockey Forward and Defenseman of the Month, Brian's Custom Sports Goaltender of the Month, Gongshow Hockey Flow of the Month, as well as the maps and descrition of the league, tryout information, hotel and rental car information for all league events and information on league partners and suppliers.
The 3HL website was developed by webmaster John Elftmann with the assistance and input of the 3HL Marketing staff.